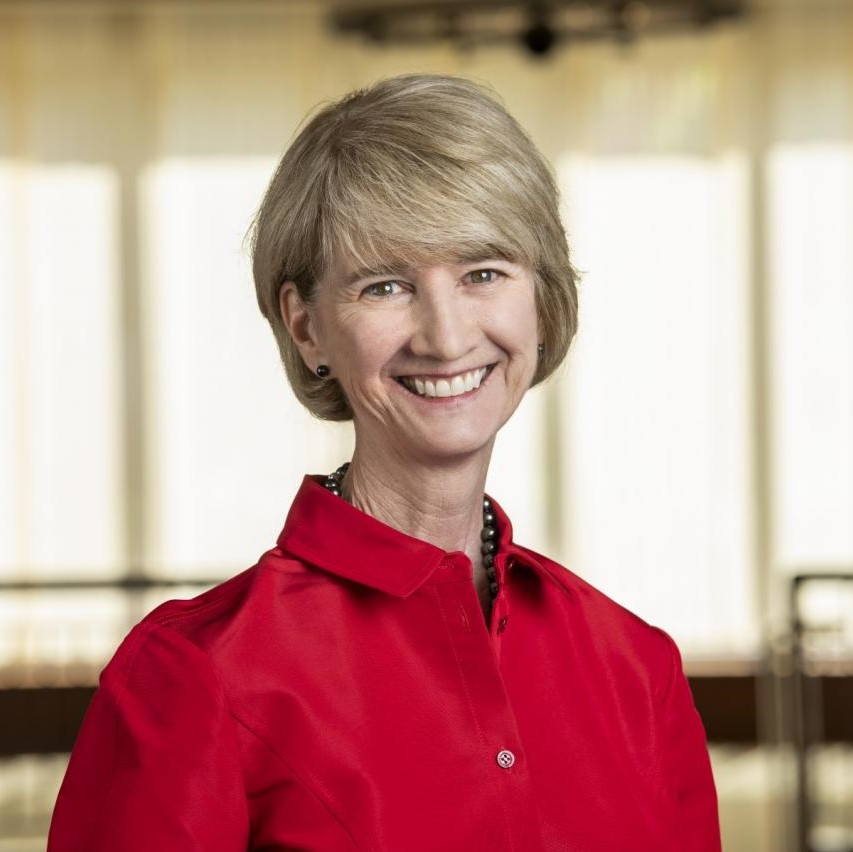 Kristina M. Johnson
President
Kristina M. Johnson, PhD, is the 16th president of The Ohio State University. She brings to Ohio State more than 30 years of experience and leadership in the academic, business and public policy sectors.
She has served as chancellor of the State University of New York (SUNY) since 2017. Prior to that, she founded and served as CEO of several successful science and technology companies, served as under secretary of energy at the U.S. Department of Energy (DOE), and held academic leadership positions at institutions such as Johns Hopkins University, Duke University and the University of Colorado at Boulder.
In addition to academic leadership positions at SUNY, Johns Hopkins and Duke, she served as professor in the Electrical and Computer Engineering Department at the University of Colorado at Boulder and as director of the National Science Foundation Engineering Research Center for Optoelectronic Computing Systems at the University of Colorado and Colorado State University.
A member of the National Academy of Engineering, the National Inventors Hall of Fame and the National Academy of Inventors, Dr. Johnson is also an inductee of the Women in Technology International Hall of Fame and a fellow of the Optical Society of America, the Institute of Electrical and Electronics Engineers, the International Society for Optical Engineering and the American Association for the Advancement of Science. 
Dr. Johnson earned her BS, MS and PhD in electrical engineering at Stanford University, where she was a varsity athlete in field hockey and founded the club varsity lacrosse team. Dr. Johnson is married to Veronica Meinhard, a native of Caracas, Venezuela, and a four-time All-American swimmer at her alma mater, the University of Florida.