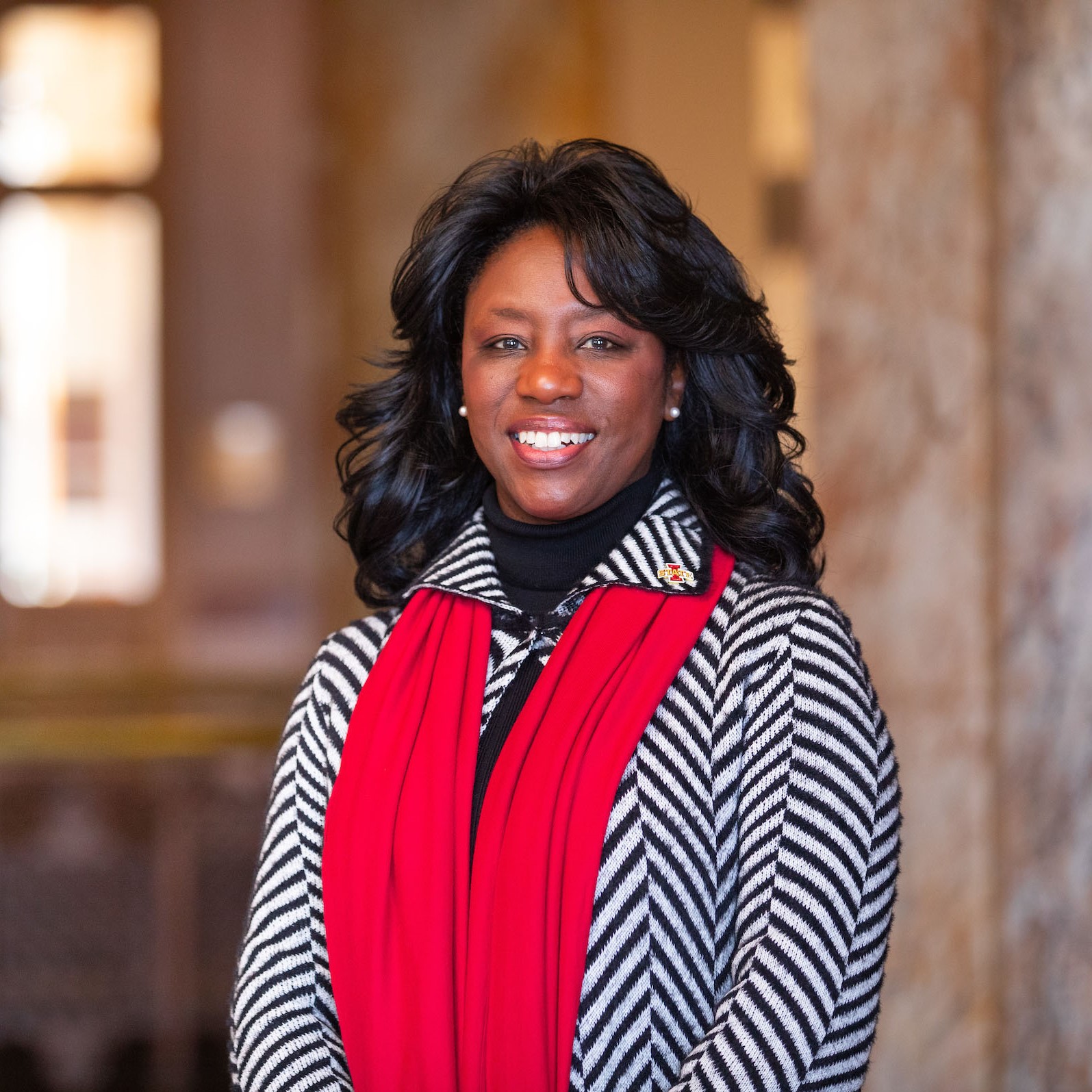 Sharon Perry Fantini
Vice President for Diversity, Equity, & Inclusion
Dr. Sharon Perry Fantini, Vice President for Diversity, Equity, & Inclusion at Iowa State University, is an experienced administrator with over 20 years of service in the industry of higher education. Having worked in a variety of areas within higher education, she has developed an expertise in Title IX, Diversity, Equity, & Inclusion. Following a faculty appointment in the School of Business, Dr. Perry Fantini became the first Chief Diversity Officer at Tiffin University. She served as the Vice Provost for Equity, Access, & Opportunity/Title IX & 504 Coordinator, her primary responsibility included overseeing compliance related to Title IX, Title VI, VAWA, Section 504 of the Rehabilitation Act of 1973 and Title III of the Americans with Disabilities Act (ADA) of 1990 and the Office for Disability Services. In this role, she oversaw several Deputy Title IX Coordinators, a team of Civil Rights investigators, the Civil Rights Advisory Council, and the Diversity Celebrations & Prevention Education Committee. Her progressive leadership experience and strategic planning for diversity, equity, and inclusion has aided her in the ability to create campus-wide programs for prevention, awareness, bystander intervention, investigation, and response to discrimination, harassment, bias, and sexual misconduct. Additionally, she has worked on initiatives related to Section 504 and ADA compliance and policy development. 
Dr. Perry Fantini serves on the Advisory Board for the Association of Title IX Administrators (ATIXA). She was selected to serve on the ATIXA Legislative Policy Committee. The purpose of the committee is to identify major issues and/or conflicts in regulations. She was selected as one of the ten Title IX Coordinators in North America to present to the U.S. Department of Education, Office of Civil Rights and their legal team regarding 2020 federal regulations. She was selected by the Ohio Department of Higher Education to serve on the Chancellor's Special Committee to review RFP proposals as it relates to services around the annual campus climate survey for colleges and universities in the State of Ohio to have the opportunity for campuses to focus in on underrepresented or marginalized communities on their campus. As a former member of the National Association of Diversity Officers in Higher Education (NADOHE), which is an affiliation of the American Council of Education (ACE). She served on the public policy committee and submitted a briefing to the U.S. Congress via NADOHE for Fisher vs. University of Texas.
Dr. Perry Fantini earned a Ph.D. in Organizational Management from Capella University.  She also holds a Master of Business Administration Degree from Tiffin University and a Bachelor of Business Administration Degree in Human Resource Management and Organizational Management.  The British Standards Institution granted her certification as a Quality Lead Auditor for ISO 9000 in 2001. In 2000, she completed certification in Professional Human Resource Management from University of Toledo and Society of Human Resource Management. She continues to give back to the community by serving on Seneca County Dr. Martin Luther King, Jr. planning committee, Seneca County Juneteenth committee, and volunteering at Cedar Creek. Previously, she was an executive board member of Lorain County Urban League, a member of Terra State Community College Advisory Board, a board member for Community Hospice Care, and as a member of the Ohio Transfer Council.