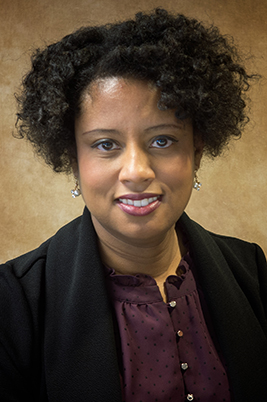 Stephanie Luster-Teasley
Vice Provost for Undergraduate Education
Stephanie Luster-Teasley, PhD, is the Vice Provost for Undergraduate Education at North Carolina A&T State University.
Prior to this role, she served as professor and chair of the Department of Civil, Architectural and Environmental Engineering. During her tenure as department chair from 2016 to 2020, Luster-Teasley increased enrollment, revived alumni support and engagement to include service and donations, and successfully renewed Architectural Engineering Program Accreditation and Civil Engineering Program ABET (Accreditation Board for Engineering & Technology) Accreditation, among many other accomplishments.
Luster-Teasley, who graduated from the UNC Executive Leadership Institute in 2021, has served as a faculty member in the College of Engineering's Department of Civil, Architectural and Environmental Engineering since 2004. In 2010, she led the A&T team that developed the National 4-H Science Youth Day experiment which was used to teach millions of K-8 students about water quality, energy use and global warming.
Her research accomplishments include receiving patents from the United States, Great Britain and Canada for development of a controlled-release chemical oxidation polymer system for remediation of water and wastewater. She is the first African American woman and first faculty member at A&T to receive international patents. Her technology was licensed in 2017 by a company to market nationally as an emerging remediation method for groundwater and soil contamination. 
Luster-Teasley's research has been funded by the U.S. Department of Education, the National Science Foundation, the Burroughs Wellcome Fund and others. Overall, her research and professional development grants have yielded more than $8 million in funding.
Honors bestowed upon Luster-Teasley include the 2005 National Women of Color in Technology Educational Leadership Award, the 2013 UNC Board of Governors Teaching Excellence Award, the DuPont Minorities in Engineering Award at the National American Society for Engineering Education in 2014 and the Black Engineer of the Year Innovation Award in 2018. This year alone, she received the ASEE Environmental Service Award and Michigan State University Civil and Environmental Engineering Distinguished Alumni Award.
After earning her B.S. in chemical engineering at A&T, she earned an M.S. in chemical engineering and Ph.D. in environmental engineering, both from Michigan State. She returned to A&T in 2004 after working in private industry as an environmental engineer. Her research interests include environmental remediation, water sustainability and engineering education.