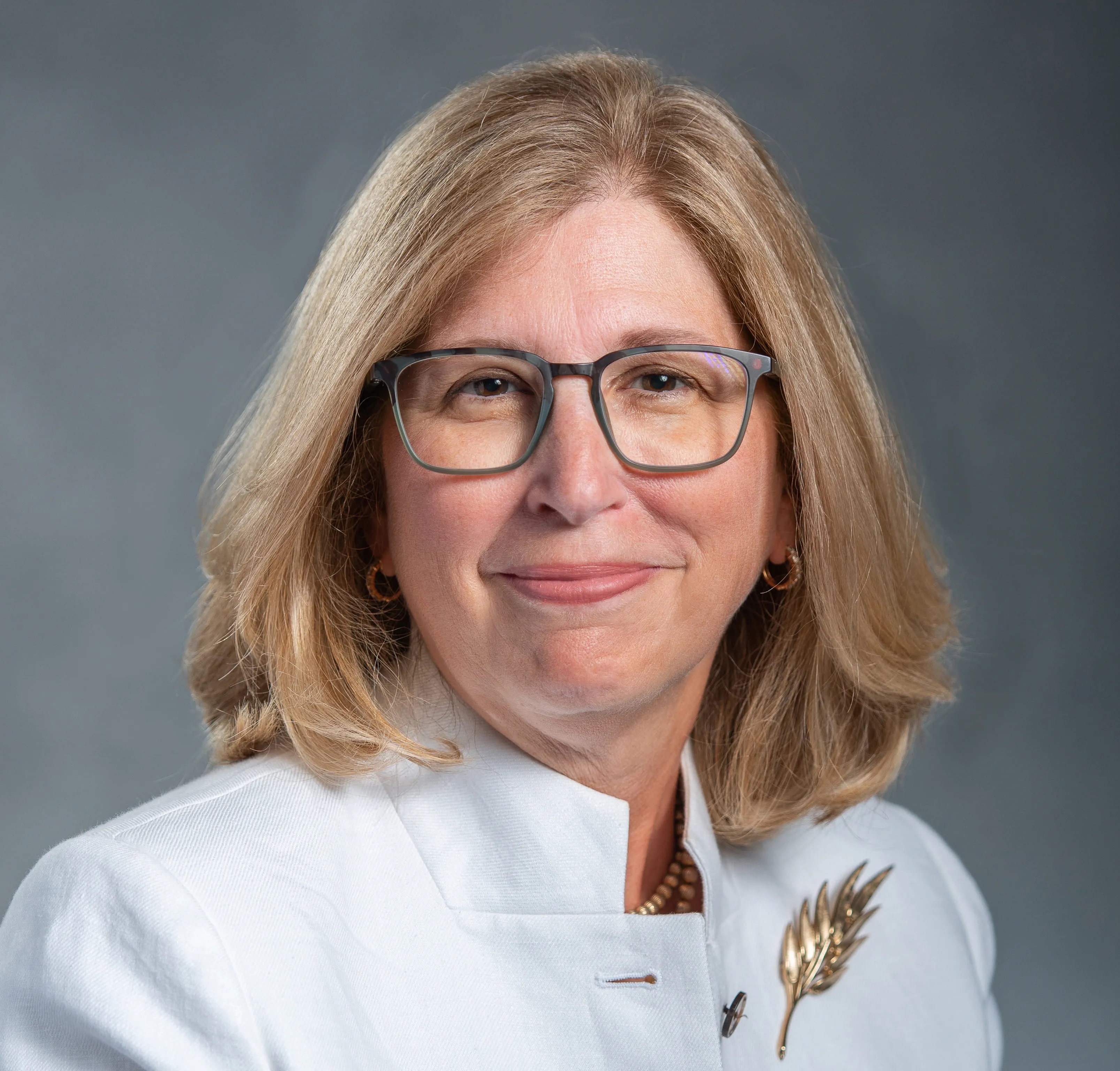 Teresa K. Woodruff
Interim President
Teresa K. Woodruff, Ph.D., was selected by the Michigan State University Board of Trustees as MSU's interim president effective Nov. 4, 2022. 
Woodruff previously served as provost and executive vice president for academic affairs at MSU. As chief academic adviser, Woodruff provided leadership for matters related to academic programs, research and outreach involving faculty, students and academic staff. She oversaw the quality instruction, scholarship and leadership development at the university through collaborative work with deans, faculty and student leaders. 
 
Prior to joining MSU in August of 2020, Woodruff served as the dean and associate provost for graduate education in The Graduate School at Northwestern University and held the Watkins Professorship in the Department of Obstetrics and Gynecology. In addition to her role as Interim President, Woodruff is an MSU Foundation Professor in the Department of Obstetrics, Gynecology and Reproductive Biology and the Department of Biomedical Engineering. 
 
Woodruff is an internationally recognized biologist specializing in reproductive science. In 2006, she coined the term "oncofertility" to describe the merging of two fields: oncology and fertility preservation.  Working at the national level, Woodruff championed the new National Institutes of Health policy mandating the inclusion of females in fundamental research. 
 
As a leading research scientist, teacher and mentor, Woodruff was awarded the Presidential Award for Excellence in Science Mentoring by President Barack Obama in an Oval Office ceremony in 2011. Most recently, Woodruff received the Endocrine Society's 2021 Auerbach Laureate Award, a top honor that recognizes the highest achievements in the field of endocrinology, and is in the inaugural class of distinguished fellows of the Society for the Study of Reproduction (2021). Woodruff holds 17 U.S. patents, is the past president of the Endocrine Society and was the editor-in-chief of the journal Endocrinology. She has published more than 400 papers and edited or authored six books. 
   
Woodruff is an elected fellow of the American Academy of Arts and Sciences (2020), the National Academy of Medicine (2018), the National Academy of Inventors (2018), the American Institute for Medical and Biomedical Engineers (2017), the Guggenheim Foundation (2017) and the American Association for the Advancement of Science (2006). Additionally, Woodruff holds the 2022 Distinguished Woman in Higher Education Leadership Award, awarded by the American Council on Education Michigan Women's Network. 
 
She holds honorary degrees from Bates College and the University of Birmingham School of Medicine and has delivered commencement addresses at numerous institutions. Woodruff is civically active and a member of the Economic Club of Chicago and is a former Board of Trustees member for The Adler Planetarium and the Young Women's Leadership Charter School.