Note: This interview, Episode 14 of the Weekly Wisdom Series, originally aired on July 27, 2020 as part of the University Innovation Alliance's Innovating Together podcast, appearing live on Facebook, Twitter, and LinkedIn.
As Executive Director of the University Innovation Alliance (UIA), I'm excited to present Innovating Together, the weekly podcast that we've developed in collaboration with Inside Higher Ed. As part of this project, the Weekly Wisdom series introduces noted leaders in higher education. My co-host for Episode 14 was Paul Fain, Contributing Editor for Inside Higher Ed, and our guest was Dr. Daria J. Willis, President of Everett Community College in Everett, Washington. Her leadership track record in community colleges was a tremendous asset for Dr. Willis, who was in her first year at EvCC when the COVID-19 pandemic changed everything. In this conversation, she was happy to share her wisdom about higher ed in an underserved community where college life and the local labor market are intertwined.
Supporting Students and Uplifting the Community
President Willis sees the COVID-19 pandemic and 2020's wave of protests for social justice as additional challenges to those already being faced by Everett Community College students. "Our students at community colleges, they are a very diverse group," she said. "Unlike some universities, at least 50 percent of our student populations are from underserved backgrounds. They live a pandemic each and every day. So as a community college president, it has been interesting to see the uproar that's been happening, but we have been beating this nail on the head from the very beginning."
She understands that her college as serving an entire community rather than just the students enrolled. "It has been just a real honor to be in the position to uplift your community," she told us. "And if each of our community colleges, over 1,100 of us across the country, are doing this, we will be the ones who will rebuild and get this country out of recession, get people back to work, and start talking about these equity conversations that we need to have."
And how is Everett is addressing its students' needs? "We know that a lot of our students can't afford to eat," President Willis began. "They experience homelessness. They don't have the technology to get from point A to point B and to do their classes. That's why we have large computer labs. Our libraries were giving away Wi-Fi hotspots and computers before the pandemic. But once the pandemic came, it exacerbated those issues. And I was really impressed with my college, stepping up from the custodial staff all the way up to the executive leaders at the institution. Our students gave us $175,000 to provide over 700 Chromebooks when we moved online. We were able to work with T-Mobile to get more Wi-Fi hotspots dispersed onto the campus. We were able to respond to food insecurity by partnering with the Volunteers of America. Every Wednesday, they disperse thousands of pounds of food, not only to our faculty, staff, and students, but also to our community members in Snohomish County. That's what the community college spirit is about.
"So, as a president, I'm looking out for your academic interests. I want to make sure that students are able to continue their programs, but I am most concerned about who you are and how you're handling this internally as a person."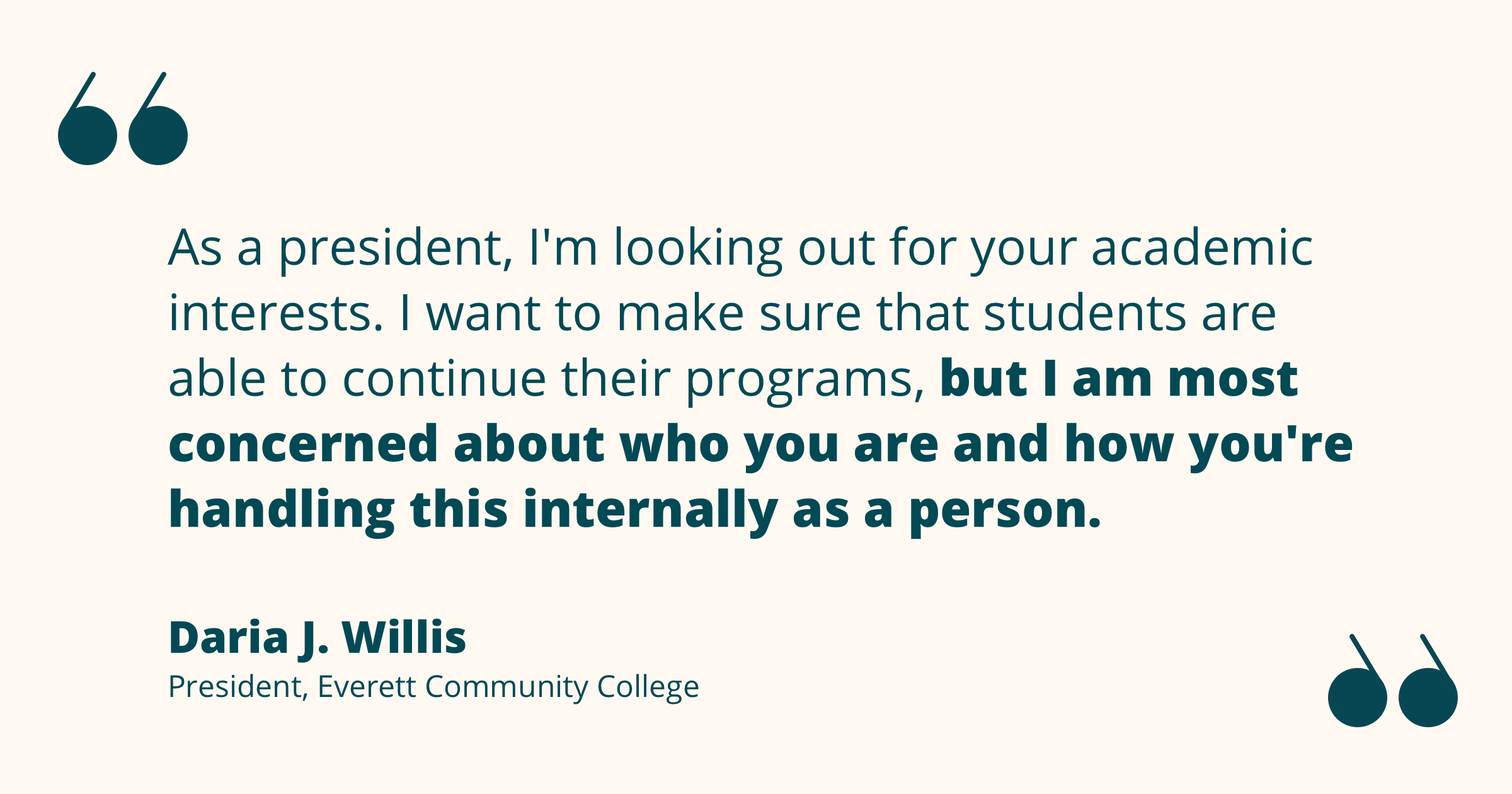 Working With the Local Labor Market
Community colleges have strong ties to their local labor markets, and the pandemic has disrupted that aspect of student life as well.
"We have the jobs report that comes out from our Snohomish County labor region," President Willis told us. "We discuss these opportunities with community members, and we get feedback from students all the time, and even the employers, small as well as large. Everett Community College is right next to Boeing, and a lot of our training goes towards them. But Boeing has had some really massive layoffs. And we are at the table with some of those folks that are getting laid off, offering them opportunities and programs that will get them quickly retrained so they can go back into society.
"We have this core arm of the college called Corporate and Workforce Training," she went on, "and from the very beginning, they have been involved when people are laid off at their local businesses. We have local advisory boards with our small business development partners that we talk to. It's about using a lot of that information that we were getting before the pandemic, and implementing it now so that we can better retool our communities for the future."
Adapting to Life Online
As a college leader still new to her job when COVID-19 hit, President Willis admitted that it hasn't been easy.
"The first days of the pandemic were like drinking out of a fire hose," she recalled. "You didn't know where information was coming from, what was accurate, what wasn't, and sometimes you just had to make a decision and go with it, right or wrong. And when we look at the student experience from the spring quarter and what we're heading into for the fall, I'll be honest, we knew that a lot of our faculty probably weren't ready to move to online education. A lot of them are older, and they didn't have to use computers and email systems and Blackboard and Canvas, and whatever learning management system is out there. So we knew that we had to provide extra support so that the student experience could be at its optimal level. Fortunately, we've been able to use some of our CARES Act funding this summer, getting faculty retooled in our Innovations Academy. Because at least 99 percent of our classes will be online. I'm proud of our faculty for saying, 'Hey, Dr. Willis, we really would like to have more professional development, because we want to be able to offer what our students need.'"
She noted that giving students a positive learning experience is vital to keeping them engaged. "And we don't want to lose our students," she added. "The message that I've been giving them is, 'Anything worth having is worth fighting for. It'll make you a better person in the future 'cause you're going to get those scrapes and bruises and scars through this process. And then when you get out of this you'll be able to say that you earned your degree during a pandemic. There is absolutely nothing that you can't do after that.'" She's proud that her students have adapted and that EvCC is developing a vibrant online culture.
"When I made the decision to move online," said President Willis, "I called my former boss back at Onondaga and said, 'Guess what I just did. I did what a lot of colleges couldn't do for 20 years. I moved my whole college online in a day.'"
Carrying the Momentum Forward
President Willis promised that she won't let this creative energy go to waste.
"Starting in our new academic year, we're going to start our new strategic plan," she told us. "This is the best time to do it. If we're able to move our classes online and offer student services opportunities online, why would we give that up now? As community colleges and higher education institutions in general, we have to prepare students for the future. And I argue that the future of work will be different. I've been a president from the comfort of my own home. Students are able to learn from home. Faculty are able to teach from home. Student services staff are able to do that from home.
"So how do we hold onto the innovative things that we've been doing? It's about how we redefine what learning really means during this stage. And I'd argue that by asking those questions up front, and having open, transparent, and honest conversations, institutions should be able to flip and get ahead of the times. This has really taught a lot of us what we need to be thinking about, and I'm excited. And that's what gives me hope as I move into year two of the presidency, is that I'm able to sit down with my college, and we'll have a strategic planning process to where we're talking about the now, and we're talking about the future, and how education has to change."
Keep Moving
While many of our Weekly Wisdom conversations end with discussing a particularly inspiring book, President Willis' response was different. "I did read, well, listen to the audio version of Michelle Obama's Becoming. I thought that was very uplifting. But I have to say, for me it's really been my Peloton, because I love the sense of community that it brings. And being a president at a community college, what we're all about is being together. I've never been one to go to the gym and work out in a class with a whole bunch of other people, because I talk to people all day, anyway. When I found the Peloton, I didn't have to necessarily talk to you, but I could send you a high five, and we could sweat together virtually. It has really helped me tremendously to sweat out my frustrations, think about things, and get my mind together.
"And I also have to say that I'm a woman of faith, raised in the Baptist church in Georgia. And I try my best to stay up with my weekly Bible plans. I talk to my mom a lot. We have religious conversations every now and again, and that's helpful."
Being in motion and having faith match President Willis' leadership philosophy: "You have to keep moving forward. You know that the sun is going to come up again on another day. That day hasn't come yet, but doggone it, if it's going to be dark and we have to work in the dark, that's what we'll do until the light comes."
Links Mentioned in This Episode
• Everett Community College
• Corporate and Workforce Training (program at EvCC)
• Blackboard (learning management system)
• Canvas (professional development platform)
• CARES Act funding (Federal aid via the Coronavirus Aid, Relief, and Economic Security Act)
• Michelle Obama's Becoming
• Peloton (online-enabled home fitness system)
Bios of Guest and Co-Hosts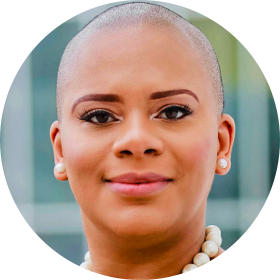 Guest: Daria J. Willis, President, Everett Community College
Dr. Daria J. Willis, the 17th president of Everett Community College (Everett, Washington) is the first African American to serve in that office. Previously, she served as Provost and Senior Vice President of Academic Affairs at Onondaga Community College in Syracuse, New York, where she implemented programs targeted at increasing enrollment and providing access and equity to underserved and underrepresented populations. Additionally, she oversaw curriculum development, implemented a credential manual for faculty hires, streamlined academic programs into guided pathways, and encouraged faculty to develop four academic programs for O.C.C. Dr. Willis began her educational career in 2007 teaching at Florida A&M University before transitioning to Tallahassee Community College in Florida. After relocating to Houston, Texas in 2010, Dr. Willis served as an Assistant Professor of History, department chair, faculty senate president, and Executive Dean of Centers at Lone Star College. She also implemented the first Doctoral Support Group at Lone Star College for faculty and staff, offering scholarships to employees earning a graduate degree. She later served as Dean of Academic Studies at Lee College, a Hispanic Serving Institution in Baytown, Texas, where she started its first National Model United Nations program. Dr. Willis is a 2018 recipient of the American Association for Women in Community Colleges' "40 Under 40" Award. She is a 2017 Cohort Fellow for the Thomas Lakin Institute for Mentored Leadership and was featured in the December 2017 issue of Diverse: Issues in Higher Education. She earned a Ph.D. in history from Florida State University, and bachelor's and master's degrees in history from Florida A&M University. Dr. Willis is married to Dr. Isiah Brown, and they have three children.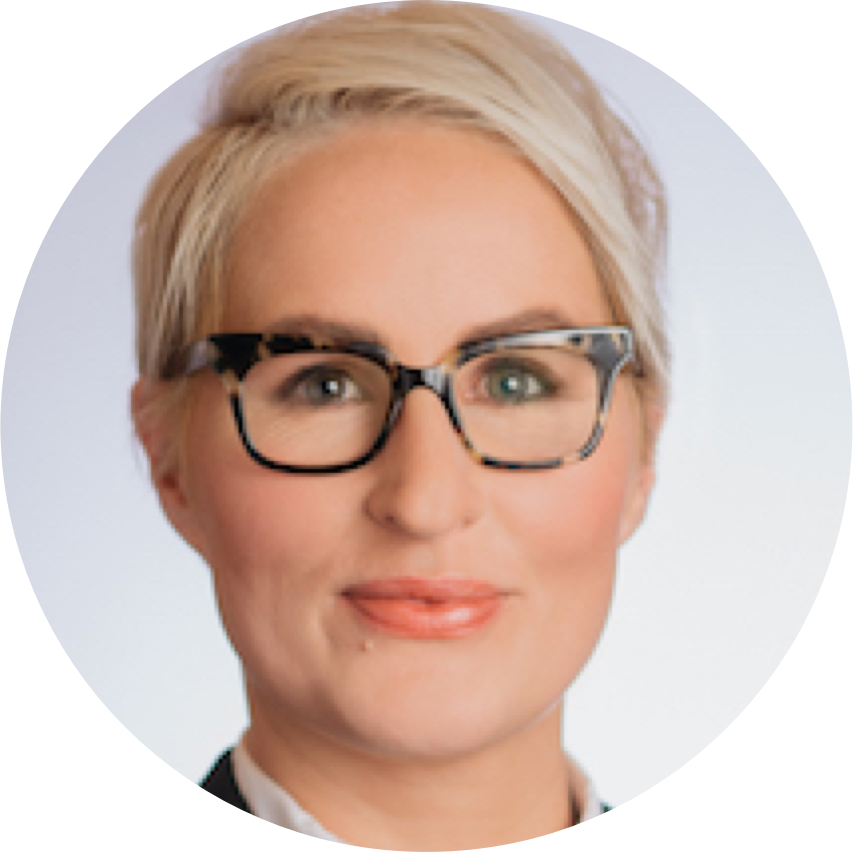 Co-Host: Bridget Burns, Executive Director, University Innovation Alliance
Dr. Bridget Burns is the founding Executive Director of the University Innovation Alliance (UIA). For the past decade, she has advised university presidents, system chancellors, and state and federal policy leaders on strategies to expand access to higher education, address costs, and promote completion for students of all backgrounds. The UIA was developed during Bridget's tenure as an American Council on Education (ACE) Fellowship at Arizona State University. She held multiple roles within the Oregon University System, including serving as Chief of Staff and Senior Policy Advisor, where she won the national award for innovation in higher education government relations. She was a National Associate for the National Center for Public Policy and Higher Education, and has served on several statewide governing boards including ones governing higher education institutions, financial aid policy, and policy areas impacting children and families.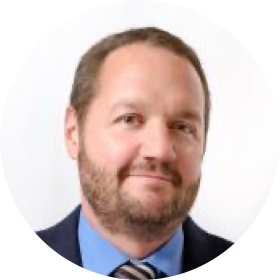 Co-Host: Paul Fain, Contributing Editor, Inside Higher Ed
Paul Fain joined Inside Higher Ed in September 2011 after six years covering leadership and finance for The Chronicle of Higher Education. He has also worked in higher ed P.R., with Widmeyer Communications, but couldn't stay away from reporting. A former staff writer for C-VILLE Weekly in Charlottesville, Virginia, he has written for The New York Times, Washington City Paper, and Mother Jones. His journalism awards include one for beat reporting from the Education Writers Association and the Dick Schaap Excellence in Sports Journalism Award. Paul got hooked on journalism while working at The Review, the student newspaper at the University of Delaware, where he earned a degree in political science in 1996. A native of Dayton, Ohio, and a long-suffering fan of the Cincinnati Bengals, he plays guitar in a band with more possible names than polished songs.
About Weekly Wisdom
Weekly Wisdom is an event series that happens live on Facebook, Twitter, and LinkedIn. It also becomes a podcast episode. Every week, we join forces with Inside Higher Ed and talk with a sitting college president or chancellor about how they're specifically navigating the challenges of this moment. These conversations will be filled with practicable things you can do right now by unpacking how and why college leaders are making decisions within higher education. Hopefully, these episodes will also leave you with a sense of optimism and a bit of inspiration.
Rate, Review & Subscribe
Learn why hundreds of people have rated this new podcast 5 stars! Please join others and rate and review this podcast. This helps us reach and inform more people -- like you -- to help increase the number and diversity of college graduates in the United States.
Click here, scroll to the bottom, tap to rate with five stars, and select "Write a Review." Then be sure to let us know what you loved most about the episode! Also, if you haven't done so already, subscribe to the podcast. We'll be adding a bunch of bonus episodes to the feed and, if you're not subscribed, there's a good chance you'll miss out.