Note: This interview, Episode 16 of the Weekly Wisdom Series, originally aired on August 17, 2020 as part of the University Innovation Alliance's Innovating Together podcast, appearing live on Facebook, Twitter, and LinkedIn.
Click here to access our summary, along with helpful links and audio from this episode.
Marcia Ballinger:
I think we have proven to ourselves that we are even more agile and flexible than we've ever been in this age of acceleration that we're encountering at the same time. 
Bridget Burns:
Welcome to Innovating Together, podcast produced by the University Innovation Alliance. This is the podcast for busy people in higher education who are looking for the best ideas, inspiration and leaders to help you improve student success. I'm your host Bridget Burns.
You're about to watch another episode of Start the Week with Wisdom, which for those of you who are at home, if you have not seen this before, these are weekly episodes where we conduct an interview with a sitting college president or chancellor. And we want to talk to them about how they're navigating the challenge of this moment; we're in a really unique time, and we want to focus on their leadership and unpack how they are making decisions, how they're navigating. And hopefully it will leave you with a sense of optimism, a bit inspired, and give you a bit of hope. 
Madeline St. Amour:
And I'm Madeline St. Amour. I'm a news reporter for Inside Higher Ed, and I cover community colleges and nontraditional students. This week, we're delighted to bring you a conversation with the president of Lorain County Community College in Ohio, Marcia Ballinger. President Ballinger has been leading the college since 2016, and the college has received a great deal of national recognition including being named one of the top community colleges for student success by national organizations like Achieving the Dream and the American Association of Community Colleges. So we're going to start with how are you holding up right now?
Marcia Ballinger:
Hi, it's just a pleasure to be with both of you this afternoon. I'm holding up extremely well at Lorain County Community College, and I would say that our entire campus community is holding up really well. We have been so focused on the start of our new academic year, which begins next Monday. This week is our week for convocation and an extensive amount of our professional development. But we believe that we have all been in this together, we have been since March, and in Ohio it was around March 17th, St. Patrick's Day, when we were closing down and moving very, very quickly to a different world. And so through perseverance, and grit, and determination, and leaning in really hard to what matters most, we're ready to go for the fall semester. 
Bridget Burns:
Great. Well, that's super helpful context, I think, for us. So I'm curious, because I feel like the majority of the narrative, whether it's Inside higher Ed or the Chronicle or just in general, a lot of the energy's been focused on four-year institutions reopening. Because of, I think, the complexity of fall sports and also residence halls, things like that, but I'm wondering what's missing from that narrative. What's it like to lead a community college right now that you think is not showing up in the broader narrative that you think would be helpful for people to understand?
Marcia Ballinger:
So I think – and thank you for that question, Bridget – for community colleges, part of our role is being that launch pad for individuals that in this new world and in the transformation we find ourselves in, it's really about how are we serving as that launch pad for the economic recovery in our communities? When we look at the individuals who are either unemployed or now underemployed, and where we need to ensure that our employers have the qualified trained workforce, and do that very, very quickly. And in some of the cases, these are fields that a year ago, two years ago, may not have even been on the radar. So I think that launching, that economic recovery, and the adult learner component of it; we have so many adults throughout Northeast Ohio who are high school graduates, but don't have any credential, whether it's an industry-recognized credential or a degree. 
And as we look at how do we restart and build off of the strengths that we've had in our local communities? The other piece I would just emphasize is that, there's a reason that community is our middle name, and we are part of that community solutions provider at all times. And in a pandemic, and in an economic recession, being that community partner and ensuring that we are listening with open ears and responding to what needs to be done, and helping to drive what needs to be done in some other cases.  
Madeline St. Amour:
Yeah, I was wondering, going off of that, community college. The student population at community colleges tends to be pretty different from the student population at four-year colleges. So what are the differences you're seeing there in terms of where they're going, what they're thinking of, what challenges they're facing?
Marcia Ballinger:
Yeah, so – and that's a great point. We see at Lorain County Community College, and we're very representative of other community college throughout the country – we do have, very similarly to our four-year universities, we have the individuals right out of high school, or many of us have students who are in high school as part of our dual enrollment program, who are more traditional and who are pursuing associate of arts degrees, associate of science degrees for transfer to universities. And in fact, we are just thrilled that of our 17 county school districts, in 16 of those school districts we were the college of first choice for all students going off to college. But again, the adult population is, I think, one of our major differences, and so being able to be flexible with the types of short-term training.
To give you an example, this fall we have unveiled 21 short, short-term training programs that all have an industry-recognized credential built into it, because we know for the adults in our community who we serve, getting them the types of skills and education that they can start to make a meaningful wage is extremely important. So the diversity of the students that we serve at L.C.C.C., and at community colleges across the country, really are representative of our local communities. We're microcosms of those communities. And so, while our average age continues to decrease because of the great increase that many of us have been experiencing with regard to dual enrollment, but we really serve the entire spectrum of students here.
Bridget Burns:
That's super helpful, thank you. And I just want to flag for folks who are watching live, we are currently on Periscope, on YouTube, on LinkedIn and Facebook. But if you have a question for President Ballinger, we are happy to ask it. I would love to hear a bit more about how you're navigating some of the challenges around hunger and homelessness that is really emerging as a significant factor. University leaders, community college, everyone needs to be thinking about. You're known for being the national leader in student success, and I'm curious if there are any best practices you're implementing that you would want to hold up for others to look at. We're seeing this, also, coming on their campus.
Marcia Ballinger:
So we have been laser focused on basic needs. And I have to give a shout out to my dear colleague and friend, Dr. Russell Lowery-Hart, in terms of taking a page out of the playbook of Amarillo Community College. And we held up and unveiled just a year ago at convocation our advocacy and resource center. We had many components previously in terms of a food pantry, and mental health services, and emergency aid. But we created at the very front of our campus an integrated holistic center, an approach to deal with student's basic needs. Little did we know that a year ago, this was going to take on even greater priority and prominence for our students. So we made a commitment when the pandemic began that we would not allow a student to go hungry or without technology.
And so what that meant was, we really needed to create more opportunities for funding, worked back with donors, our Lorain County Community College Foundation, other partners in the community to braid some of the funding together as well. We kept our food pantry open throughout this entire time. And in fact, we encountered 34% increase in the utilization of that. We know that if we can't meet students where they are – and that's been part of our equity focus agenda over the past half dozen years – that we had to change the paradigm from "Are our students college-ready?" to "Is our college student-ready?" And so we are very committed to removing those barriers. In fact, I like to call them barrier busters. And to have our team empowered to do that for students. 
So when we survey them, we do nudging, we utilized a lot of technologies so that we understand and recognize what they are dealing with. And we have a phenomenal student navigator that, any time there is any problem that we hear, she also is able to cut through anything that they may need. We're just committed to putting students first. 
Madeline St. Amour:
That's great to hear. How is that working in the age of COVID? How much have you moved online and how much – how is social distancing going to work and things like that with –?
Marcia Ballinger:
Very similarly to what we hear from our sister community colleges and universities across the country, we will have 80% of our education online beginning next Monday, that's very similar to what we had over the summer. And when I say online, we're doing it in a variety of different formats, both asynchronous. We have unveiled something called Online Live that provides structure for some students. Part of the feedback we had is that there are some individuals who would prefer to have a little bit more structure around it. So it will be done remotely, but at a specified day and time of the week with the instructor being live. And then, for the courses that are lab-based or have accreditation requirements, we have put in place all of the safety protocols to ensure that everything is spaced out.
And we have a mandate in Ohio for everyone to wear masks, and even prior to that going into effect, we had a mandate on our campus to ensure that everyone wore a mask. And then all the other safety protocols with regard to temperatures being taken, going through and at a station of different symptoms, and we're all required to do that. So while we certainly are taking every precaution, it's our intent and we place the health and safety of our students and of our entire campus community at the very forefront, and that has guided our planning throughout the pandemic; we have never wavered from that for one minute. 
Bridget Burns:
Wonderful, we're getting comments, very positively about you, and we're getting emojis. So I wanted to – I'm curious about as a leader in this moment, it's particularly challenging just to navigate. But in particular, it's really pushed people on how you communicate with your people and how you instill them with a sense of vision and perspective, despite all of what's going on. Many of them have their kids at home. It's just a lot. I'm wondering if you, Marcia, pre-COVID versus now, what have you learned about communicating in a crisis that – over the past few months – that you didn't know and you could tell yourself, I guess, if you could give yourself a heads up?
Marcia Ballinger:
Yeah. So we've always prided ourselves of being open, being transparent, getting out in front with, but I would say communicating in this COVID era has been one of – I don't think you can over communicate. And I think the importance of communication to provide that reassurance, and that you are listening, and that we do have a plan in place, and we are all going to get there together. Creating the optimism, I think, is extremely important. That while we are all living in the uncertainty, that as a communicator, as a president, showing my own vulnerabilities, the fact that I may not have – we don't have all the answers, no one has all the answers, but having the trust that we will share with you what we know, when we know it, how we are arriving at decisions, has been extremely important. 
And I would say that part of our style and culture that we have at Lorain County Community College is one around care, is one around open communications. I had an extraordinary experience about a week and a half ago with our staff council. They were preparing for the new year, and our staff council represents all of our professional, technical and support staff. And so I came to meet them on campus as part of a socially distanced picnic that they were having, and they surprised me and presented me with a transparency and communications award. And I have to say, none of us do anything for an award. In my career, having that from them during that time truly has been one of the highlights for me, not only of the past four or five months, but truly in my nearly 30-year career here at Lorain County Community College. 
But it's transparency, it's honesty, it is instilling that sense of confidence that we've got this and we've got it together. 
Madeline St. Amour:
Yeah, it's very important. I was wondering if you could talk about – because when this was first starting, I talked with the president at H.A.C.C. [Harrisburg Area Community College] and he – it was a while ago, so his opinion might've changed – but he talked about how there were a lot of opportunities for positive changes in higher ed because of everything going on with COVID and the changes that were necessary for it. So could you talk about any opportunities you're seeing right now for positive lasting change in higher ed or in community colleges?
Marcia Ballinger:
Sure, I'd love to. And "Ski" [John J. Sygielski] at H.A.C.C. is probably one of the most positive presidents and visionaries who I know. And so we all, I think, have at Lorain County Community College looked at "What are the positives coming out of it?" One of those that I would emphasize is based in community and really reinforces the critical nature and role that our community colleges play, and that's come back from our community, specifically. When the pandemic began in March, we actually were on the election ballot for our local operating tax, which comes up once every ten years. And so as timing would have it, Election Day was cancelled. It was scheduled for later in the spring and, for us, we were very concerned that we would gain the support that we needed. 
Instead, we had an overwhelming highest percentage of voter support ever. It was 60% affirming an increased tax for us. The positive for us and the opportunities of what that has meant is that our community, and I believe other communities across the country, see their community colleges as part of that solution going forward. And so partnering with, whether it's K-12 or employers or faith-based organizations and others to create what is needed, really takes us back to our roots when community colleges were created to be responsive to those community needs. And so leaning in hard and truly recognizing and understanding what are those community needs, not just at a time when you might be doing a strategic planning process, but it's those ongoing communications and planning for the people who we serve. 
And then certainly just the unbelievable, positive, random acts of kindness and positive increased engagement with our students, with our faculty, reaching out and doing it so quickly in terms of how we've had to change, I think we have proven to ourselves that we are even more agile and flexible than we've ever been in this age of acceleration that we're encountering at the same time. 
Bridget Burns:
That's great, and I want to bring up – we have a question from Jeremy Wheaton, who's the president C.E.O. of the E.C.M.C. Group. Hi Jeremy, thanks for watching. Curious about the take rate of the percentage of student population with your basic needs initiative, has it been less or greater than you expected during – considering the pandemic?
Marcia Ballinger:
So it's been about 35% more than what it had been prior to the pandemic, and we recognize that that's probably going to continue to grow throughout this new year. And so taking a pulse with our students to continually ask them what they need, how we can help them, we're just continuing to do that. And then also I keep reinforcing the role of our partners in the community, where they are continually giving us feedback. We worked hand in hand with our jobs and family services, as well as the workforce development system, and have a very holistic, integrated approach with them that has been enhanced during this time. And one huge breakthrough that we've been able to achieve has been, and I alluded to it earlier, the braiding of funding – so, SNAP for example. And being able to provide students with, whether it's books, technology, emergency aid, we know when it's an emergency, it's not three weeks from now, it is right now. And so being as flexible and to have the increased resources at a time when it is most needed. So we expect that 34% increase to be even higher as we go into the fall.
Bridget Burns:
OK. Well, that's super helpful for context, especially funders, like I know E.C.M.C.'s been very active in this space or trying to figure out exactly how they step up and support institutions that are navigating such a complex environment that's moving by the day.
Marcia Ballinger:
Absolutely. 
Madeline St. Amour:
Do you anticipate being able to – I guess as states are going through a recession and this nation is going through a recession – being able to put together resources from different funding sources that's helping you up the ante, I guess, on the services you're providing to students? Or how are you going to be balancing the budget, I guess, as time goes on?
Marcia Ballinger:
Yeah. So like many higher education institutions, the financial challenges have been great, particularly as our states have experienced the economic decline. We had planned for about a 20% decrease in our state chair of instruction, which is performance funded based, and the first part of the new year it has – it will not be that level of reduction, it'll be about 4.8%. We did have a 3.8% reduction for the last quarter of the year. So we have put together a very fiscally conservative operating budget. But while we have that decrease in terms of the state share of instruction, I think it really is incumbent upon us, and we had been working on this long before the pandemic hit, in terms of our strategy to serve 10,000 more individuals to get them to their degree by 2025.
We have been extremely proactive in that space of providing those additional resources. And so I just have to give a huge shout-out to our Lorain County Community College Foundation and the partners that I just can't over emphasize, and also other philanthropic foundations in our community, in our region as well as nationally. And then also these breakthroughs in working with government and working with other state agencies to leverage and to remove the barriers that might be inherent within different systems, so that were are case-managing those models for individuals. And when you leverage resources where investments are already being made at the individual level, it truly makes a huge difference. But we are managing within the budget reductions that we have from the state.
And certainly having our local levy support, as ironic as it was for Election Day to have been canceled initially and then to wait for another six weeks before we could go before the voters, in retrospect the stars were aligned, I truly believe, because we had an increase in local tax support as a result of that at the same time. 
Bridget Burns:
That's helpful to think about. So I guess my last question I want to ask you is, really just broadly in the midst of where we are as a country, millions of people just had their dreams dashed, had their careers completely flipped over, and they're trying to re-imagine themselves. And as we think about how our economy's going to – it's not even going to get back on track, it's going to create a whole new pathway. Community colleges have always played the role of helping people pivot personally and professionally, and re-imagine themselves, and you're so connected to the communities. I'm wondering what campuses can do to set themselves up to identify where the pivots need to happen and how we can leverage the wisdom of our faculty and staff and administrators to really help. This is going to be something in real time we need to be thinking about. What's the digital version of that? What's the new sector that's going to emerge because of that change? And I'm just wondering how you, as a president, set your institution up to be listening and building value in real time for an economy that's shifting so rapidly we can't even get our heads wrapped around it?
Marcia Ballinger:
Right, because 2030 is here now, right, so who are we planning around, what's that workforce of future and – but it's here now. And how are we shifting and changing what is our curriculum and programs, as well as our own workforce within the college itself?  Again, this is one of those tiny pieces, but the strategic planning aspect of it and looking at – we had identified, about a year before the pandemic hit, eight different mega trends and drivers that we saw impacting Northeast Ohio as well as our globalization of higher education. And so we brought together and created a vision network, and we're continuing that communication with members of our vision network who comprise leadership across all different industry sectors. And they really are partnering with our faculty. 
Just over the past two years, we created our first applied bachelor's degree in micro electromechanical systems – and so that whole world of sensors in the industrial internet of things, which cuts across all industries. And in this new time where people can work remotely, how do we enable the right conditions, both within our higher education institution, but then in relationships that we have with those employers to be able to help launch careers or retrain in new careers where literally someone could be working from Lorain County and be a meaningful contributor to an organization, to a company anywhere in the world? And so I think the gig economy takes on an even greater perspective during this time. 
And I know in Northeast Ohio, our intermediary for economic development, Team NEO, and I serve as the co-chair of the talent development council. We are looking at the gaps that are existing in all industry sectors. And where are those highest demand and opportunities, though, to create greater wealth for the region? So that keeping the eye on the future. We're inventing it as it's happening. I read, I think it was the McKinsey Report, in the past two weeks that said that the amount of change that happened in the first four months of the pandemic is equivalent to a ten-year change over that time. So truly, 2030 is here now. And we've got to feel comfortable in this new space of uncertainty and acceleration.
We knew we were on an upward trajectory with the accelerated pace of technology and change over the past decade. I think it's never been greater than it was when Gutenberg invented the press. And so that change is now accelerating at an even greater rate and we've got to be comfortable in that space and recognize that it's no longer a rearview mirror. We can't have our curriculum looking at the past. We've got to drive it forward with those employers, with the entrepreneurs, and the entire ecosystem around that.
Bridget Burns:
Yeah. I feel like while some might be thinking about the demise of our sector, I think we've never been more important than right now in terms of – 
Marcia Ballinger:
We've never been more important before.
Bridget Burns:
As long as we position our institutions to not just operate on the same train tracks we've always been on, but to actually be listening and deploying the wisdom of our faculty who are experts in all these different fields, who can anticipate how this sector's going to change and that sector's going to change. And we should be inviting them to be a part of the solution generation in real time. So I feel like community colleges have always had their finger on the pulse of their community in a way that I don't think is always happening at other institutions. 
So I'm grateful for your leadership in that space. And for folks at home, that change is not just in our economy. I feel like higher ed, I know many campuses are starting this week and next and I think that there's been more change and innovation happening in higher education in the past few months than there has been in the decade prior. And so I hope you come into the next week with a bit of confidence, because you actually already figured out a lot of stuff you weren't supposed to be able to do. And so you're going to be able to navigate the slopes ahead, but we need to have a little bit of recognition of just how far you've come in the past few months. And I think that confidence will serve you well. 
Well, President Ballinger and Madeline, thank you so much for spending this time with us today, it's been wonderful to hear about the incredible journey that you've been on at Lorain. And as a national model for student success, we're always grateful to hear anything about how we can leverage what you're doing to try and serve other campuses. So it's been a wonderful day, we really appreciate you sharing your wisdom. 
Bios of Guest and Co-Hosts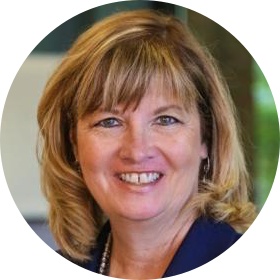 Guest: Marcia Ballinger, President, Lorain County Community College
Dr. Marcia Ballinger became the fifth President of Lorain County Community College (Elyria, Ohio) in 2016. Under her leadership and through her deep commitment to student success, Lorain County Community College received the 2018 American Association for Community Colleges Award of Excellence in Student Success. Dr. Ballinger has spent 30 years in community college leadership roles that have advanced student success, workforce and economic development, strategic planning, and institutional advancement. She is also a recipient of the Aspen Presidential Fellowship for Community College Excellence. Dr. Ballinger is passionate about empowering a thriving community where every student dream matters. She is deeply engaged in the student completion movement at the state and national level, serving in leadership roles for the Bill & Melinda Gates Foundation's Completion by Design project, Achieving the Dream, and Jobs For the Future Policy Leadership Trust for Student Success. Dr. Ballinger has served for years on numerous state and regional higher ed committees, as well as such entities as the Fund for Our Economic Future, Northwest Bank Advisory Board, and Workforce Institute of Lorain County. She is also President of the Lorain County Community College Foundation and while serving as Vice President of the L.C.C.C. Foundation grew the organization from $12 million in assets in 2004 to nearly $50 million today. Dr. Ballinger holds a Ph.D. in Education – Community College Leadership, Walden University. She is also a proud alumnus of L.C.C.C.'s University Partnership Program, having earned her M.B.A. from Kent State University. She earned a B.A. in Journalism from Indiana University of Pennsylvania.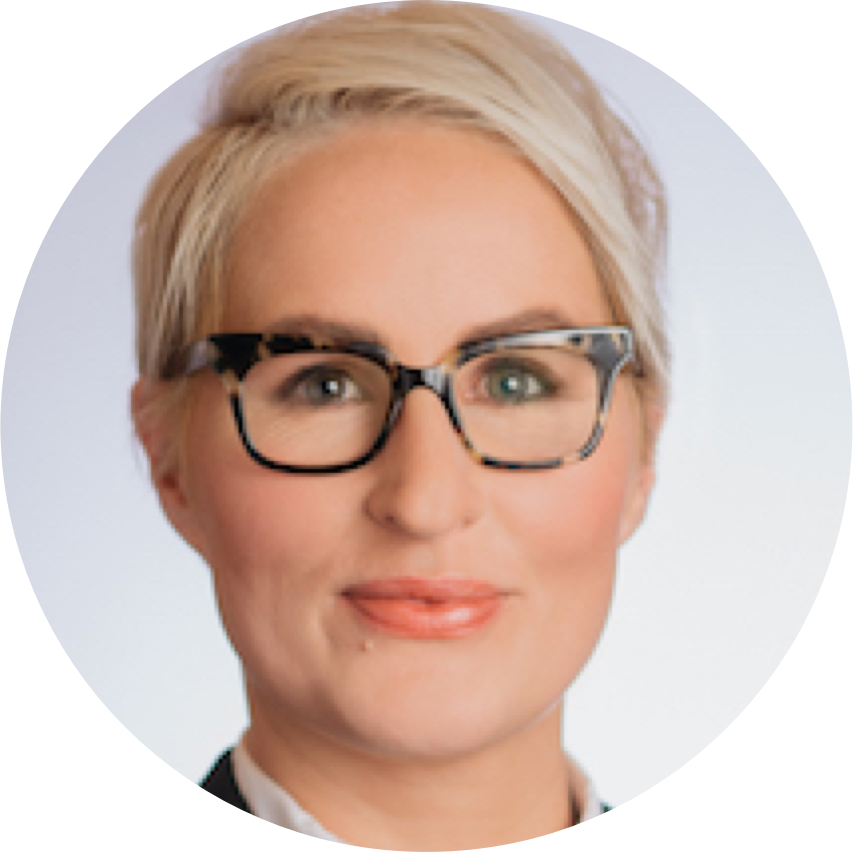 Co-Host: Bridget Burns, Executive Director, University Innovation Alliance
Dr. Bridget Burns is the founding Executive Director of the University Innovation Alliance (UIA). For the past decade, she has advised university presidents, system chancellors, and state and federal policy leaders on strategies to expand access to higher education, address costs, and promote completion for students of all backgrounds. The UIA was developed during Bridget's tenure as an American Council on Education (A.C.E.) Fellowship at Arizona State University. She held multiple roles within the Oregon University System, including serving as Chief of Staff and Senior Policy Advisor, where she won the national award for innovation in higher education government relations. She was a National Associate for the National Center for Public Policy and Higher Education, and has served on several statewide governing boards including ones governing higher education institutions, financial aid policy, and policy areas impacting children and families.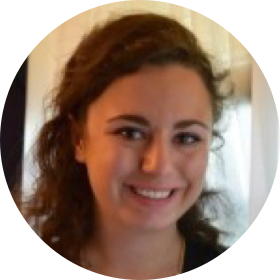 Co-Host: Madeline St. Amour, News Reporter, Inside Higher Ed
Madeline St. Amour served as a news reporter with Inside Higher Ed, covering community colleges and nontraditional students from September 2019 through January 2021. She previously worked as a higher education reporter at the Daily Camera in Boulder, Colorado; a public safety reporter at the Longmont Daily Times-Call in Longmont, Colorado; and a reporter at the Morning Sentinel in Waterville, Maine. She earned a B.A. in Communication and Media Studies from Fordham University, spent a semester in Spain studying Spanish at Universidad de Granada, and then earned a second B.A. in Journalism from the State University of New York at Albany in 2016. Madeline currently works as an Executive Assistant at ACE-AFSCME Local 2250.
About Weekly Wisdom
Weekly Wisdom is an event series that happens live on Facebook, Twitter, and LinkedIn. It also becomes a podcast episode. Every week, we join forces with Inside Higher Ed and talk with a sitting college president or chancellor about how they're specifically navigating the challenges of this moment. These conversations will be filled with practicable things you can do right now by unpacking how and why college leaders are making decisions within higher education. Hopefully, these episodes will also leave you with a sense of optimism and a bit of inspiration.
Rate, Review & Subscribe
Learn why hundreds of people have rated this new podcast 5 stars! Please join others and rate and review this podcast. This helps us reach and inform more people -- like you -- to help increase the number and diversity of college graduates in the United States.
Click here, scroll to the bottom, tap to rate with five stars, and select "Write a Review." Then be sure to let us know what you loved most about the episode! Also, if you haven't done so already, subscribe to the podcast. We'll be adding a bunch of bonus episodes to the feed and, if you're not subscribed, there's a good chance you'll miss out.