Burnout is a challenge everyone in higher ed is familiar with. But do we know what really causes it? It's not just a matter of the amount and pace of work, it also reflects the meaning we find in our work. One of the great insights from "the Burnout Epidemic" (this podcast interview is fantastic) is that three things we missed most during covid were "community, purpose, and inspiration." As we gather together in person again, we need to prioritize those three elements to ensure we are truly giving our people what they need right now.
Last month the UIA finally had our first in-person convening since 2019, and we focused on community, purpose, and inspiration as design aspirations (in addition to sharing innovation, surfacing the best ideas, and welcoming new members). We just received our video from that experience and I think we hit the mark on all three elements – check it out for yourself!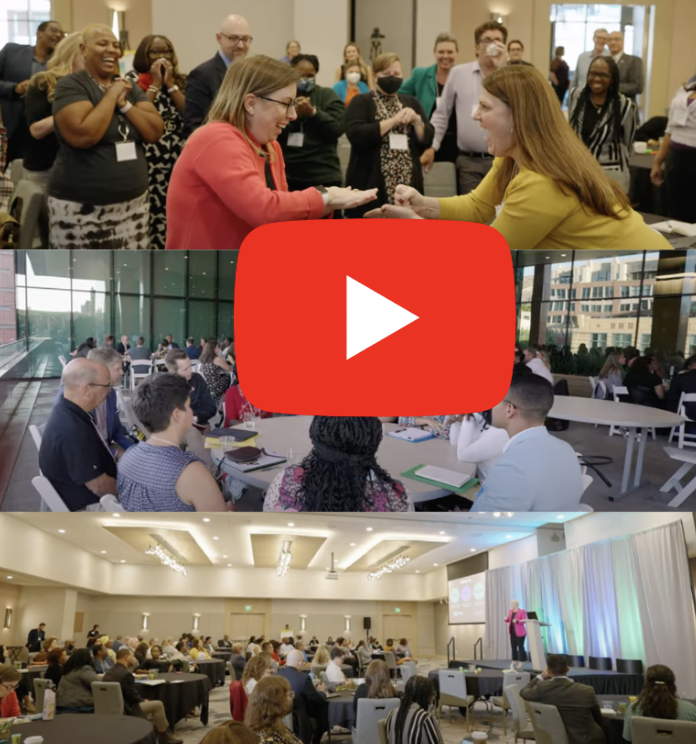 We know that change work is hard work, often asking people to rise up and go above and beyond their day to day expectations. If you want to find ways to support more innovation and change, it helps to scaffold change work around providing community, inspiration, and purpose. We have found that process mapping  can be an accessible and useful way to do this. The UIA has process mapped around major change, financial aid holds, graduation, a student's first 90 days, transfer, and more. Process mapping is a valuable skill that helps you improve processes by examining multiple perspectives so you can make lasting change. It also creates an environment where teams can find purpose, inspiration, and community as innovative solutions surface!
Here are a few tips or steps we've found useful:
Encourage a (cross-functional) group to conduct three short empathy interviews with the people you're trying to design for to help you see your work and goals from their perspective.
Gather to identify the topic to process map based on what people heard in the empathy interviews. Invite anyone connected to that topic into a session, and pay close attention to the energy and vibe.
Play music, offer some snacks, and keep the energy positive.
Remember, this is about becoming a learning organization; you have to make it safe to find things that aren't perfect, and make the experience of uncovering challenges feel good and rewarding (community, inspiration, purpose).
Invite leadership of the unit to come forward at the end and be armed with the prompt: "What did we learn?"
If you want to embark on a process mapping journey, we have created a short course that can serve as a guide. This is one of the many tools inside our University Innovation Lab, our virtual ecosystem designed to save time and help ideas spread faster. We invite you to explore them all!
If you've already process mapped, we'd love to hear about your experience. What process(es) did you focus on? What did you learn? What changes did you inspire?
"Say yes. I mean, say yes to opportunities. Say yes to the invitation. Say yes. In career, in life."