Taylor Randall, President of University of Utah, joined us on the Weekly Wisdom Podcast to share his thoughts on pragmatic optimism, setting expectations to manage transformation, reshaping curriculum based on student input, and how passion and creative tension can fuel positive change.

Higher Ed Leadership Through Informed Optimism
President Randall assumed his current position in August 2021, yet he can already claim several notable accomplishments during his first few months, including the University of Utah's recent membership in the UIA. There are a variety of leadership styles represented across our member institutions, and we asked him to explain his approach of balancing optimism with proactive problem-solving:

"You can't be too optimistic, right? You have to say, 'Look, here's the facts.' But fundamentally, our role has been to move people out of some darkness and into some optimism and light. And that's what leadership is about. One of the things that frequently worked for us is very open dialogue and gathering data from everyone. We would share our data, they would share theirs, we would try to reconcile the differences. As a leader, I'd say, 'I think maybe this is where we ought to go.' But I began to amend my process. I would maybe say, 'I need to know what options we have available.' I've got to listen to people and then say, 'Here are the three options that come out of this situation. Where are we on this? Where should we be?' And often that flexibility in joint problem-solving built trust because people saw the decision as it was coming. That was a shift in my leadership style. I had to walk in and say, 'Let's make this decision together.'"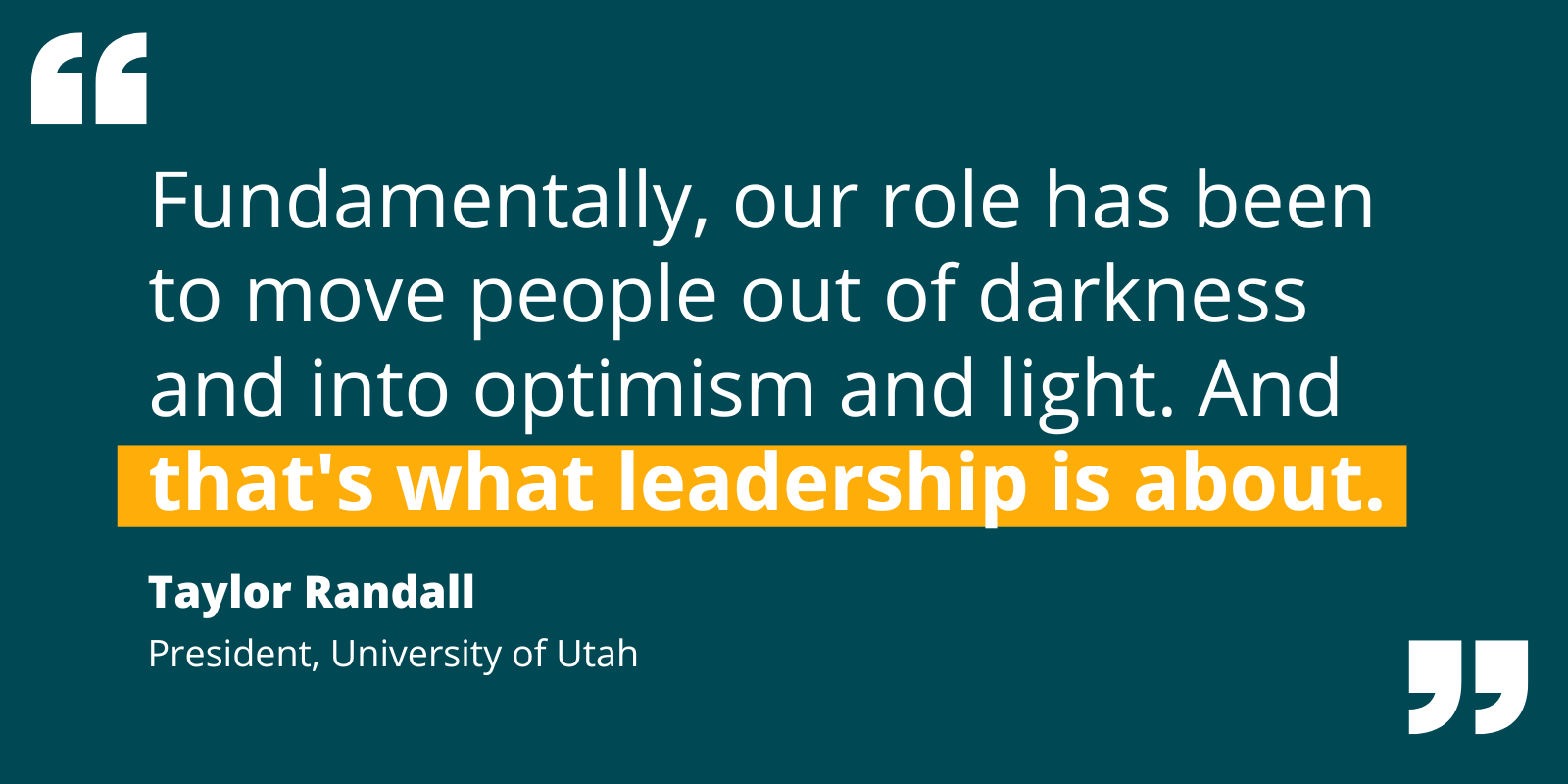 While a relative newcomer compared to many other higher education leaders, President Randall is hardly a newcomer at the University of Utah. After earning an undergraduate degree here in accounting, he returned as a faculty member in 1998, serving 11 years as a professor and 12 years as business school dean. He also told us:

"I come from a line of three generations of faculty members here at the University of Utah. You might say we're irrationally passionate about this place. And so, for me, this is absolutely my dream job."

Managing University-Wide Transformation
Looking more broadly at higher ed as a sector in transition, President Randall offered his thoughts on change management:

"I think we're at a point where we have to fundamentally redefine what it means to be a public institution and our obligation to our stakeholders -- the state, the public at large through our research enterprise, and in particular our students.

"We're going to redefine the student experience at the university. We're going to start from admission standards. What are different ways we should be welcoming people to our institution? I think institutions of higher education should create extreme passion and confidence in individuals. I was fortunate enough here at the University of Utah to have some faculty members that taught me how to learn. They taught me, instead of running away from problems, run to them. They taught me how to identify what made me tick and what gave me energy. To me, that's the fun challenge on the student side, trying to design a set of programs that make people just completely thrilled with where they're headed in life.

"Our other constituents are our state stakeholders. How do we demonstrate the power of a research university? I'll give you a very specific problem that we're working on right now. If you look on the map, the Great Salt Lake is shrinking dramatically. It may have incredible ecological consequences. If you're a skier, the powder goes away. The wildlife that surrounds that great body of water goes away. It's literally a hemispheric event if we can't protect this lake. Well, one of the things we've done with the research universities in the state is, for the first time ever, we convened all the researchers and said, 'What do policymakers need to know about the dynamics of the lake to protect it and make it thrive?' And we have met multiple times, and for the first time ever, there's consensus around what levels of the lake are healthy. That's a very practical way that a research university can affect a state in a positive way."

Listening to College Students' Voices
President Randall describes himself as a big fan of internships after his work with faculty members in his own MBA program convinced him that he would thrive in education rather than in finance. He observed, "I think an internship actually teaches you what you don't want to do," and the described how he leveraged that perspective while serving as business school dean:

"I realized that the curriculum was exactly the same as it had been 25 years earlier. So we did something really basic. We bought 10 pizzas, and we put 20 students on a couch and said, 'Just tell us what you would like to see if you were a freshman coming in to this university and you're interested in business.' And they laid out a pretty simple plan.

"One, your curriculum doesn't allow us to explore possibilities. So we want to do fast case studies where we actually get to go to companies, talk to people, and understand their careers. Two, we want to be with each other while we're doing that. This is not a group of students that wants to be on screens. They wanted group projects. They wanted to do case analyses. Three, they actually wanted it to be fun. Now, I know that may sound like an odd concept, but that is one of our design principles that education should actually be fun. And so out of ten pizzas and an hour, the entire first-year experience at the business school was recreated.

"And we're now taking that simple way of doing things around our entire campus. It connects people to their passions early on, and suddenly they guide themselves through higher education with a very, very different viewpoint."

Higher Ed Leadership Wisdom
We like to wrap our conversations by asking our guests for reading recommendations. President Randall said, "I find history to be the most instructive leadership manual I've ever seen." One of his favorite histories is Doris Kearns Goodwin's No Ordinary Time, about Franklin and Eleanor Roosevelt's tenure in the White House. He added:

"It gives you a lot of insight into what Eleanor was doing during those times and the tension between the two. And I just love the way that they used the creative tension to solve big, hairy problems."

We also want to hear the best leadership advice that higher ed leaders have gotten, as well as the advice they usually give. From President Randall's transformative MBA internship (mentioned above), he learned:

"Never make a decision solely on money. Make it on your passion."

When asked about leadership, he advises:

"If you want to be a leader and if you are optimistic about people, you will succeed. If you love working with people and you're optimistic about what they can be, keep going."


Note: This interview in the Weekly Wisdom Series originally aired on December 19, 2022 as part of the University Innovation Alliance's Innovating Together Podcast, appearing live on Facebook, Twitter, and LinkedIn.

Links Mentioned in This Episode
• University of Utah
• Weekly Wisdom Podcast
• consensus around what levels of the lake are healthy (Great Salt Lake Policy Assessment, 2/9/23)
• No Ordinary Time by Doris Kearns Goodwin
Bios of Guest and Co-Hosts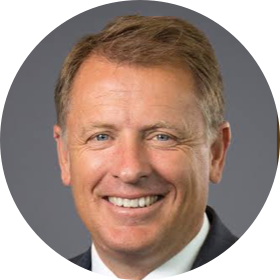 Guest: Taylor Randall, President, University of Utah
Dr. Taylor R. Randall is the 17th president of the University of Utah. He joined the institution in 1998 as a professor of accounting and led the nationally ranked David Eccles School of Business for 12 years prior to his 2021 appointment as president. The first alum in 50 years to hold this position, President Randall has an infectious energy and passion for his alma mater. He has set a bold goal for the University of Utah to become a top ten public university with unsurpassed societal impact. He believes the U can revolutionize the student experience, change lives through research, and have an impact on all 3.4 million Utahns. Highlights of his tenure include re-pledging the U's commitment to serve the state of Utah, opening centers for climate policy and fintech investment, announcing several new living-learning housing projects, hiring the U's first chief experience officer, and launching plans for a new campus and hospital in West Valley. President Randall is proud to lead a top-tier research institution, the state's largest employer, a member of the Association of American Universities, and home to University of Utah Health, the only academic medical center in the state of Utah. President Randall graduated from the University of Utah with honors in accounting and then earned an MBA and Ph.D. in operations and information management from the Wharton School of Business at the University of Pennsylvania. He and his wife, Janet, have four children, one daughter-in-law, and one son-in-law. He loves spending family time playing games, relaxing in the backyard, mountain biking, road biking, golfing, and all things sports-related.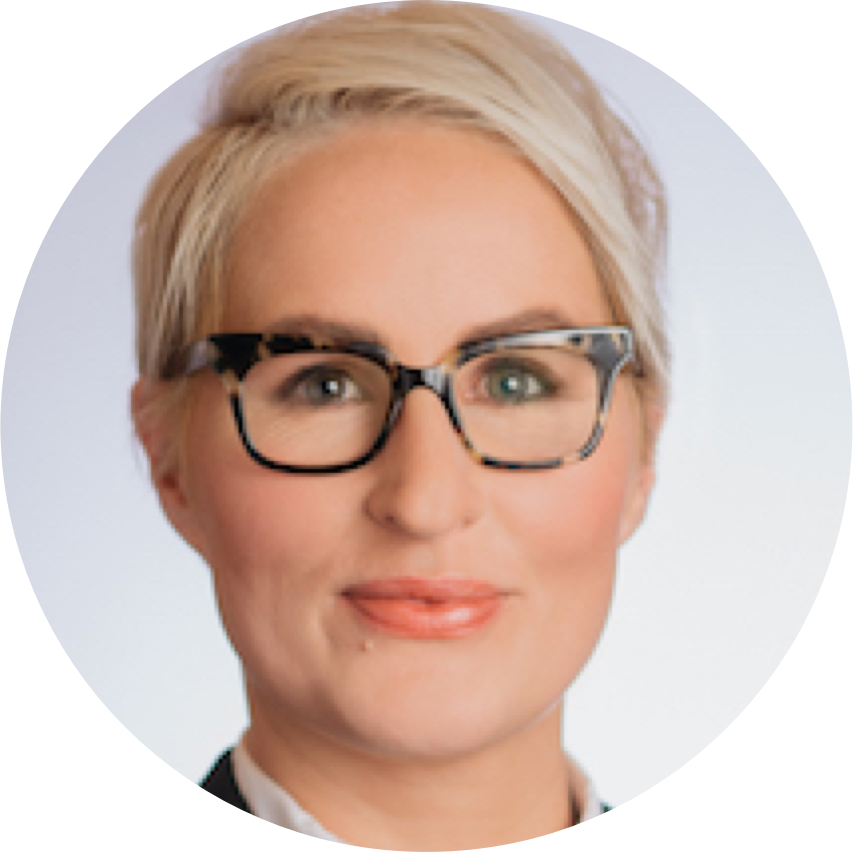 Co-Host: Bridget Burns, CEO, University Innovation Alliance
Dr. Bridget Burns is the founder and CEO of the University Innovation Alliance (UIA). For the past decade, she has advised university presidents, system chancellors, and state and federal policy leaders on strategies to expand access to higher education, address costs, and promote completion for students of all backgrounds. The UIA was developed during Bridget's tenure as an American Council on Education (A.C.E.) Fellowship at Arizona State University. She held multiple roles within the Oregon University System, including serving as Chief of Staff and Senior Policy Advisor, where she won the national award for innovation in higher education government relations. She was a National Associate for the National Center for Public Policy and Higher Education, and has served on several statewide governing boards including ones governing higher education institutions, financial aid policy, and policy areas impacting children and families.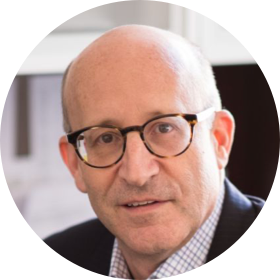 Co-Host: Doug Lederman, Editor and Co-Founder, Inside Higher Ed
Doug Lederman is editor and co-founder of Inside Higher Ed. With Scott Jaschik, he leads the site's editorial operations, overseeing news content, opinion pieces, career advice, blogs and other features. Doug speaks widely about higher education, including on C-Span and National Public Radio and at meetings and on campuses around the country. His work has appeared in The New York Times and USA Today, among other publications. Doug was managing editor of The Chronicle of Higher Education from 1999 to 2003, after working at The Chronicle since 1986 in a variety of roles. He has won three National Awards for Education Reporting from the Education Writers Association, including one for a 2009 series of Inside Higher Ed articles on college rankings. He began his career as a news clerk at The New York Times. He grew up in Shaker Heights, Ohio, and graduated in 1984 from Princeton University. Doug and his wife, Kate Scharff, live in Bethesda, MD.
About Weekly Wisdom
Weekly Wisdom is an event series that happens live on Facebook, Twitter, and LinkedIn. It also becomes a podcast episode. Every week, we join forces with Inside Higher Ed and talk with a sitting college president or chancellor about how they're specifically navigating the challenges of this moment. These conversations will be filled with practicable things you can do right now by unpacking how and why college leaders are making decisions within higher education. Hopefully, these episodes will also leave you with a sense of optimism and a bit of inspiration.
Rate, Review & Subscribe
Learn why hundreds of people have rated this new podcast 5 stars! Please join others and rate and review this podcast. This helps us reach and inform more people -- like you -- to help increase the number and diversity of college graduates in the United States.
Click here, scroll to the bottom, tap to rate with five stars, and select "Write a Review." Then be sure to let us know what you loved most about the episode! Also, if you haven't done so already, subscribe to the podcast. We'll be adding a bunch of bonus episodes to the feed and, if you're not subscribed, there's a good chance you'll miss out.