We sat down with Michael Rao, President of Virginia Commonwealth University for our second conversation on the Weekly Wisdom Podcast. Since our previous chat, VCU has joined the University Innovation Alliance, and President Rao was happy to share his wisdom about positivity among like-minded leaders, the benefits of shared experience and data, and the importance of maintaining an affirmative, human tone.

Leveraging the Presidency to Lift the Country
As the leader of the UIA's newest member institution, President Rao is looking forward to the wealth of collaboration opportunities with his counterparts at other institutions. "What's the presidency for?" he asked, borrowing former U.S. President Lyndon Johnson's question. Applying it to higher ed leaders, he answered:

"We use these presidencies to advance the mission that we advertise on all our websites. We are mostly research institutions, geared toward research that matters to people. The other thing is that nobody has all the ideas. You want to have regular contact, not the annual conference, but in a comfortable environment where colleagues can talk about things that go wrong that you need to rethink. I think we all want to lift this country, and lift the people who have not really been able to be as much a part of it."

President Rao went on to share the greatest gain he anticipated for VCU:

"We were under 50 percent in terms of our six-year graduation rate when I came. We're approaching 70, but we've hovered in that zone. I feel as if there are things that our colleague institutions are doing that we haven't learned yet. So having that network of institutions that has a cultural mindset that we share, so that we don't repeat the mistakes of others, is really very helpful. I think what we as presidents expect to gain from each other is sharing that positive energy about what's possible. As resilient as higher education has been so proud of being for centuries, I'm not proud that it's left a lot of people out. What is the real purpose of public education? It's to lift the lives of others. It's really to help achieve the American Dream, to realize all the potential that you have. So I'm excited about improving more lives of others, not just the same number of lives I may have helped be a part of improving last year. I want to leverage the presidency more and more and more every year."

The Rewards of High-Level Collaboration
President Rao is no stranger to high-level collaboration. During his tenure on the National Collegiate Athletic Association (NCAA) Board, chatting with other presidents between meetings was a welcome side benefit. While serving with the Association of Public and Land Grant Universities (APLU), he organized a forum for leaders of universities with large medical centers, even though that's generally the focus of medical school deans through the Association of American Medical Colleges (AAMC). He also spoke about how privileged he felt as chair of Virginia's Council of Presidents.

"We have the best group of presidents I have ever worked with in this state," he asserted. "These people are so interested in sharing with each other, and everyone treats everyone with tremendous respect. In the beginning of COVID, we were getting together sometimes two, three times a week, first by phone and then video. There are things that we rolled out that we could never have done unless we had done it together. You're going to develop more trust when you're with people more."

When interacting with the people he leads, President Rao admitted that day-to-day demands unrelated to the presidency can distract him from the broader vision that he needs to maintain – such as hiring the right people, improving graduation rates, and putting students' and patients' needs first. However, he pointed out, "you get the ability to do that by talking to other presidents and saying, 'These are the things I'd like to achieve.' A lot of those strategies for me get shaped by those conversations with other presidents. They've already been through it, so I can learn from them."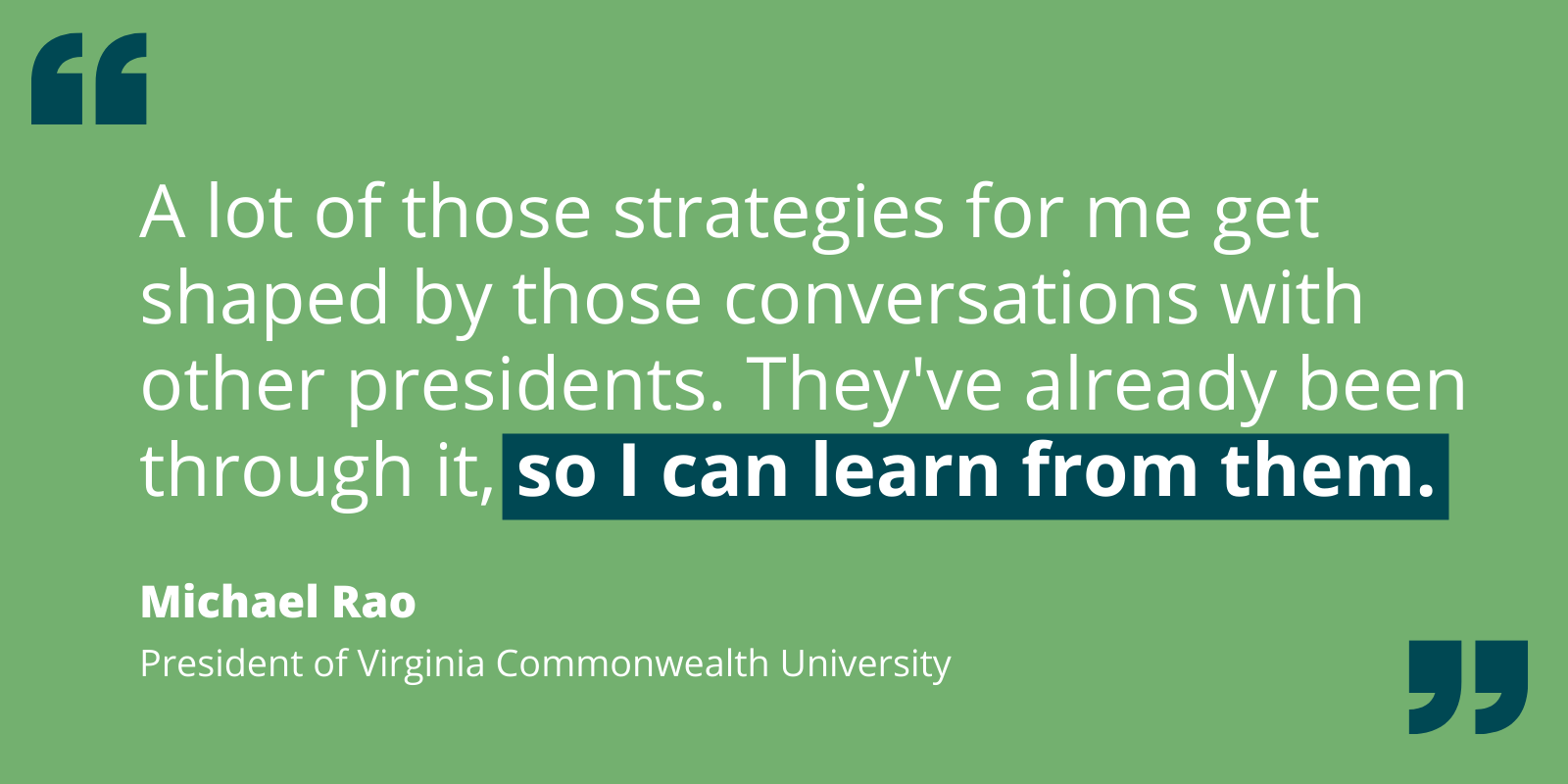 Defusing Political Tension
Given the polarized mood of our nation, political divisions inevitably appear in institutional leadership as well. President Rao is familiar with this dynamic.

"One of my jobs is to keep my board a team that's focused," he said. "But boards are usually appointed by governors, and you end up with a collection of members from two different parties, and you often will get board members with sometimes big personalities and significant needs to be recognized. I don't have that at VCU, thank goodness, but I have dealt with that where it's been very difficult. And I talked through this with a couple of presidents. One said, 'Mike, you're letting it get inside of you and eat you alive. It's really their problem. It's not your problem. You need to find a way to flip it back to them, and just let them talk. Find the right place and venue, and put them together and have them talk." And sure enough, his solution worked, as opposed to me being the type A, responsible one who thought I had to solve everybody's problems, which I still have a bit of that disease. But I'm working on it."

Validation and Announcements
When we spoke with President Rao, he was preparing for VCU's State of the Union speech, and he shared a bit about his mindset, explaining:

"It's that one time when you can get everybody's attention for half an hour. I always make it a 'Hey, I've been watching. I have kept count of all the great things that you have done collectively. I appreciate them.' I try to talk about them. 'Look at what you've done to the graduation rate. Look at how many more students you've pulled forward. Look at how many more patients' lives we've saved. Look at this program or that program that made a huge difference.' A bigger part of it is I always make sure that I have something big to announce that's new. So one of the big things that I'll be talking about is the UIA, and being a part of that. And what that means to us, and how that gives us a greater opportunity to catalyze this great work that we've been doing, and leverage the ideas and thoughts of other institutions like ours. It's very exciting."

Note: This interview in the Weekly Wisdom Series originally aired on February 7, 2022 as part of the University Innovation Alliance's Innovating Together Podcast, appearing live on Facebook, Twitter, and LinkedIn.

Links Mentioned in This Episode
• Virginia Commonwealth University
• Our previous chat ("Welcoming Pathways in Higher Ed: A Conversation with Michael Rao, President of Virginia Commonwealth University" by Bridget Burns, UIA CEO, 9/23/21)
• University Innovation Alliance
• National Collegiate Athletic Association (NCAA)
• Association of Public and Land Grant Universities (APLU)
• Association of American Medical Colleges (AAMC)
 
Bios of Guest and Co-Hosts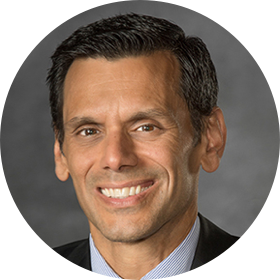 Guest: Michael Rao, President, Virginia Commonwealth University
Michael Rao, Ph.D. became the fifth president of Virginia Commonwealth University and VCU Health System in 2009, the first Asian-American president in the university's history. Under Dr. Rao's leadership, VCU's place among national research universities continues to rise. Guided by its current strategic plan, Quest 2025: Together We Transform, the university is focused on student experience, strengthening educator and researcher compensation, increasing national prominence through research, and improving patient experience. VCU educates and graduates more Pell-eligible and first-generation college-going students than its Tier III counterparts in the commonwealth combined. Dr. Rao has overseen one of the largest expansions of VCU's footprint through the construction of living-learning environments, academic meeting spaces, and state-of-the-art clinical and laboratory facilities. He serves as chair of the Virginia Bio+Tech Partnership Authority and the Coalition of Urban Serving Universities. He is also is a senior executive advisory committee member with the Northern Virginia Technology Council and vice chair/chair-elect for the American Council on Education. Dr. Rao's career in higher education began in California in 1992, when he became president of Mission College. At the time, he was the youngest college president in the nation. He went on to serve as chancellor of Montana State University - Northern and president of Central Michigan University. A tenured professor in the VCU College of Health Professions, Dr. Rao holds a bachelor's degree from the University of South Florida and a Ph.D. from the University of Central Florida. He and his wife, Monica – a watercolorist and graphic designer – have two sons.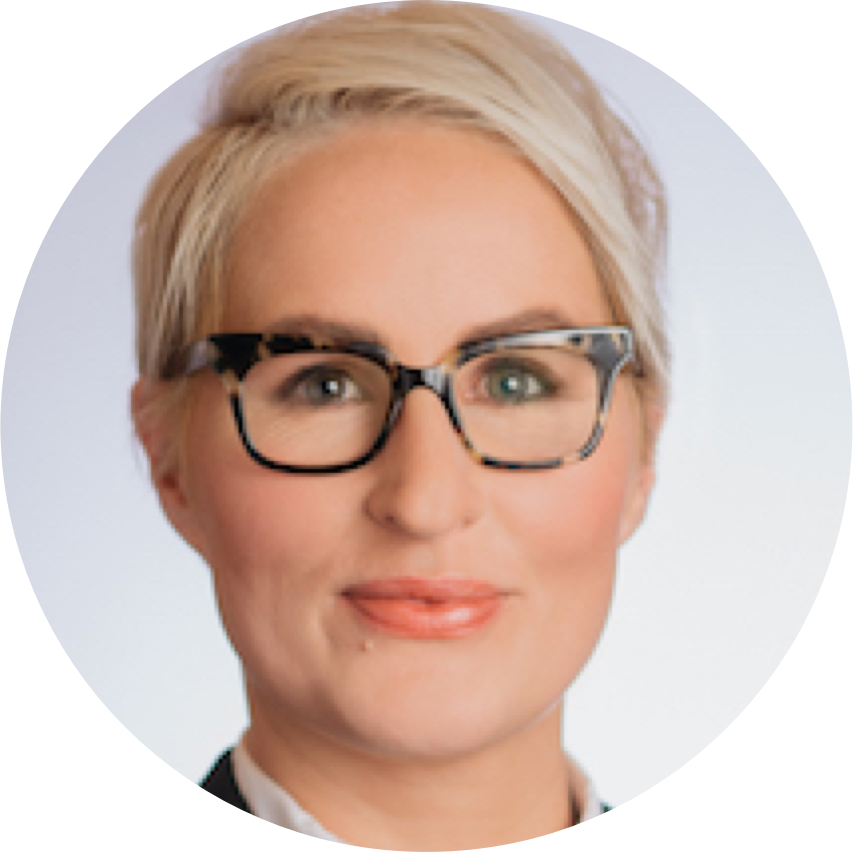 Co-Host: Bridget Burns, CEO, University Innovation Alliance
Dr. Bridget Burns is the founder and CEO of the University Innovation Alliance (UIA). For the past decade, she has advised university presidents, system chancellors, and state and federal policy leaders on strategies to expand access to higher education, address costs, and promote completion for students of all backgrounds. The UIA was developed during Bridget's tenure as an American Council on Education (A.C.E.) Fellowship at Arizona State University. She held multiple roles within the Oregon University System, including serving as Chief of Staff and Senior Policy Advisor, where she won the national award for innovation in higher education government relations. She was a National Associate for the National Center for Public Policy and Higher Education, and has served on several statewide governing boards including ones governing higher education institutions, financial aid policy, and policy areas impacting children and families.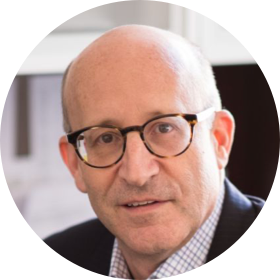 Co-Host: Doug Lederman, Editor and Co-Founder, Inside Higher Ed
Doug Lederman is editor and co-founder of Inside Higher Ed. With Scott Jaschik, he leads the site's editorial operations, overseeing news content, opinion pieces, career advice, blogs and other features. Doug speaks widely about higher education, including on C-Span and National Public Radio and at meetings and on campuses around the country. His work has appeared in The New York Times and USA Today, among other publications. Doug was managing editor of The Chronicle of Higher Education from 1999 to 2003, after working at The Chronicle since 1986 in a variety of roles. He has won three National Awards for Education Reporting from the Education Writers Association, including one for a 2009 series of Inside Higher Ed articles on college rankings. He began his career as a news clerk at The New York Times. He grew up in Shaker Heights, Ohio, and graduated in 1984 from Princeton University. Doug and his wife, Kate Scharff, live in Bethesda, MD.
About Weekly Wisdom
Weekly Wisdom is an event series that happens live on Facebook, Twitter, and LinkedIn. It also becomes a podcast episode. Every week, we join forces with Inside Higher Ed and talk with a sitting college president or chancellor about how they're specifically navigating the challenges of this moment. These conversations will be filled with practicable things you can do right now by unpacking how and why college leaders are making decisions within higher education. Hopefully, these episodes will also leave you with a sense of optimism and a bit of inspiration.
Rate, Review & Subscribe
Learn why hundreds of people have rated this new podcast 5 stars! Please join others and rate and review this podcast. This helps us reach and inform more people -- like you -- to help increase the number and diversity of college graduates in the United States.
Click here, scroll to the bottom, tap to rate with five stars, and select "Write a Review." Then be sure to let us know what you loved most about the episode! Also, if you haven't done so already, subscribe to the podcast. We'll be adding a bunch of bonus episodes to the feed and, if you're not subscribed, there's a good chance you'll miss out.