Note: This interview in the Weekly Wisdom Series originally aired on March 15, 2021 as part of the University Innovation Alliance's Innovating Together podcast, appearing live on Facebook, Twitter, and LinkedIn.

The University Innovation Alliance (UIA) is excited to present the Innovating Together Podcast, created in collaboration with Inside Higher Ed. I'm the UIA's Executive Director, my co-host is Doug Lederman, Editor and Co-Founder of Inside Higher Ed, and our guest for the 3/15/21 episode of the Weekly Wisdom series was Dr. Walter M. Kimbrough. Dr. Kimbrough serves as president of Dillard University in New Orleans, and has been recognized for his research on Historically Black Colleges and Universities (H.B.C.U.) and African American student experience. In addition to speaking to us on these subjects, he was also eager to share his wisdom about social media platforms as essential tools for higher education leaders in the 21st century.

Student Health in the Pandemic
We asked President Kimbrough for his sense of the students' on-campus experience during the pandemic.
"We have been in a hybrid form all throughout the year," he began, "more classes in person this semester than last. When we decided that we would be hybrid in the fall, we participated in a broader study by U.N.C.F. We found that 85% of our students said they wanted some kind of in-person experience. And even parents, some who had comorbidities, said, 'I saw how my child progressed being there in person. They need that experience.' Even though it wasn't optimal, we got through that, and then we opened up a little bit more to have more classes in person. I'm checking the New Orleans Health Department stats every week. I'm hopeful."

He traced this positivity to a sense of belonging. "Luther Vandross had a song called 'A House is Not a Home,'" he said. "And so I call it the house is not a home theory, where students are like, 'I'd rather be at Dillard, in New Orleans, with the pandemic than be at home.' So that drove a lot of what I was hearing from students. Like I said, it's not optimal. I think for me the virus is even more hideous for an H.B.C.U. in the South, in a place like New Orleans, where you're talking about social distancing. People in New Orleans, not only do they go up and hug each other, they kiss, too. I think that made it for a lot of people even more challenging because it sort of stripped us of our humanity and what I think we do best."

Even so, President Kimbrough remarked that H.B.C.U.s have generally been better than some other institutions about managing the pandemic. "You didn't have to have the mask police," he told us, "and on our campus it wasn't a political statement whether or not you wore a mask, because when you're 95% African American, you know somebody who has been sick and probably even died, so you realize this is a real thing. It's nothing to play with. I think that helped us too, all of those factors that we had a lot of buy-in and people tried to do their best."

Social Media: Essential for Leadership
President Kimbrough is well known throughout U.S. higher ed for his social media savvy. "Social media is a very public place and anybody can comment," he said, "folks that you know, folks you don't know. You can do something great and you get lots of likes and retweets, that's good. Then you get dragged – those are the times you're just like, 'There's just a lot of foolishness out there and I'm not going to take it personally.' So if you've got an issue with me, you need to come see me directly. But if you just do it on social media, then I'm like, 'You scared. That didn't bother me.' If we're going to have a confrontation, I'm old school. So send me a note to say, 'Hey, I got an issue with this. Can you explain it?' That's fine.
"Social media can be a mean place," he observed. "Every year during Lent, I give up social media because I need that cleansing. I've been able to use social media to connect, to bring people together, to open up opportunities for our students. I think that's a part of my job, to say, 'How can we inject more positivity? How can we share important information?' When I became a president in 2004, that's when Facebook began. I've grown as social media evolved. Twitter, Instagram, all these different platforms, I had a chance to experiment with them as they were developing. For me, that's a part of my comfort level."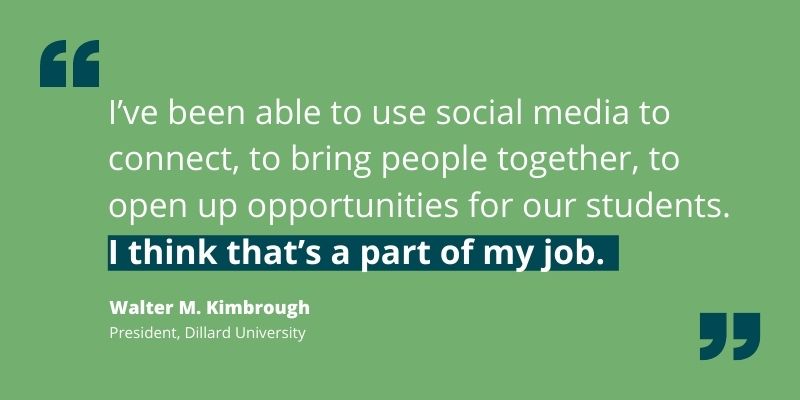 But President Kimbrough doesn't think that his social media skills are remarkable. "Anybody who's become a president in the last 16-17 years should have some level of comfort because they have entered a presidency that has always had social media," he stated. "When I first started, I did presentations at C.I.C. to talk about it. But now somebody coming in and being reticent, it's like, you need to get over that. As I tell presidents, too, even if you're not on social media, you're on social media. People are talking about you. They use your name. They can tag you. Don't act like you're not there. You're there."

How to Boost Black Enrollment
We asked President Kimbrough about whether the falling enrollment numbers for Black students during the pandemic is slowing the recent trend toward equity in higher ed.

"The real drop has been in the number of African American students going to college," he clarified. "Actually, H.B.C.U.s were faring better than African American students overall. So there is a bigger picture going on here that Black students are not going to college. That's the crisis that's coming on top of the one that we already have. So how do we create these communities that are responsive to all students and particularly for African American students? There's going to have to be some intentional conversations about what are we doing as an institution? Does our institution reflect our student body? Because the people in leadership don't look like the students.

"I think there are some things that can be learned from H.B.C.U.s," he went on. "People are worried about the competition for students. There really should be a competition for faculty, staff, and administrators to say, 'We're going to have an institution that looks like our student body.' I saw recently the new president of Ohio State said that they feel like their retention efforts with African American students are being harmed because they don't have enough African American faculty. It's got to be those kinds of things that people are doing to say, 'We feel like this too is a retention issue. The students don't have the right mentors and those kinds of things. We're going to go after people.' I think that's part of the strategy."

Advice for New Leaders
President Kimbrough offered some wisdom for anyone assuming a new leadership role in higher ed.

"Become a student of the institution," he suggested. "Spend time really learning about the history, the traditions, and the people there. When I came to Dillard, I spent time in the archives. Then I offered 30-minute meetings to anybody on campus just to hear their stories, who they were, how long have you been here, what would you advise me to do first, and those kinds of things. I talked to 200 people in my first six months. Ron Heifetz at Harvard talks about this idea of leadership being able to interrogate reality. I always tell folks, 'It's great for you to say that you're great, but has your major national association given you any kind of recognition that you're great?' We start talking about those kinds of things so we can have a realistic understanding of how do we get it to another level? I think it starts with coming in and saying, 'Let me be a part of the community and get engaged.'"

Links Mentioned in This Episode
• Dillard University
• H.B.C.U. (Historically Black College or University)
• U.N.C.F. (United Negro College Fund)
• C.I.C. (The Council of Independent Colleges)
• Ron Heifetz (founder of the Center for Public Leadership at Harvard Kennedy School)
 
Bios of Guest and Co-Hosts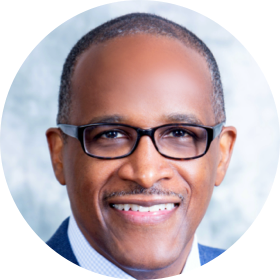 Guest: Walter M. Kimbrough, President, Dillard University
Dr. Walter M. Kimbrough has served as Dillard University's seventh president since 2012. He previously led Philander Smith College, was Vice President for Student Affairs at Albany State University, and has also worked in student affairs at Emory University, Georgia State University, and Old Dominion University. He has been recognized for his research and writings on H.B.C.U.s and African American men in college, recently emerging as a leading voice in the discussion of free speech on college campuses. An active user of social media as a leadership platform, Dr. Kimbrough is the author of #Follow The Leader: Lessons in Social Media Success from #Higher Ed CEOs. Among his many awards and citations, in 2015 he was named by TheBestSchools.org as one of the 20 most interesting college presidents. He is a nationally recognized expert on fraternities and sororities, and the author of Black Greek 101: The Culture, Customs and Challenges of Black Fraternities and Sororities. He earned his doctorate in higher education from Georgia State, and holds degrees from University of Georgia and Miami University in Ohio. Dr. Kimbrough and his wife Adria Nobles Kimbrough, an attorney, are the proud parents of two children, Lydia Nicole and Benjamin Barack.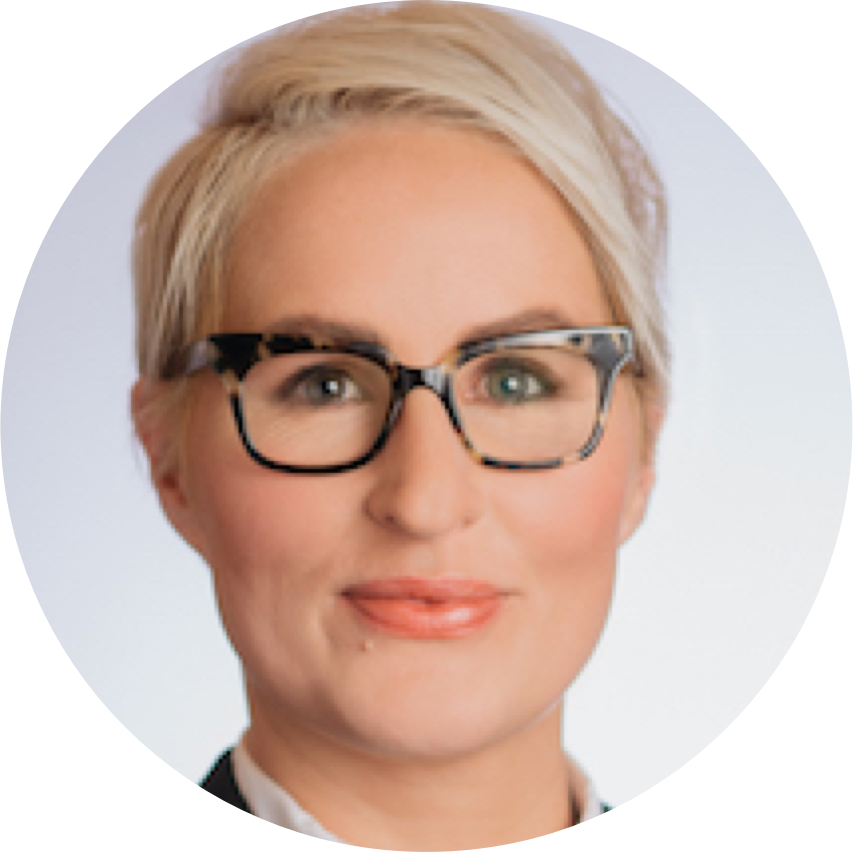 Co-Host: Bridget Burns, Executive Director, University Innovation Alliance
Dr. Bridget Burns is the founding Executive Director of the University Innovation Alliance (UIA). For the past decade, she has advised university presidents, system chancellors, and state and federal policy leaders on strategies to expand access to higher education, address costs, and promote completion for students of all backgrounds. The UIA was developed during Bridget's tenure as an American Council on Education (ACE) Fellowship at Arizona State University. She held multiple roles within the Oregon University System, including serving as Chief of Staff and Senior Policy Advisor, where she won the national award for innovation in higher education government relations. She was a National Associate for the National Center for Public Policy and Higher Education, and has served on several statewide governing boards including ones governing higher education institutions, financial aid policy, and policy areas impacting children and families.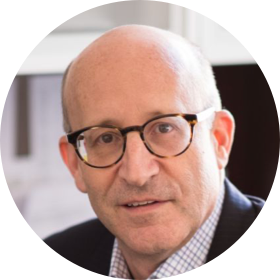 Co-Host: Doug Lederman, Editor and Co-Founder, Inside Higher Ed
Doug Lederman is editor and co-founder of Inside Higher Ed. With Scott Jaschik, he leads the site's editorial operations, overseeing news content, opinion pieces, career advice, blogs and other features. Doug speaks widely about higher education, including on C-Span and National Public Radio and at meetings and on campuses around the country. His work has appeared in The New York Times and USA Today, among other publications. Doug was managing editor of The Chronicle of Higher Education from 1999 to 2003, after working at The Chronicle since 1986 in a variety of roles. He has won three National Awards for Education Reporting from the Education Writers Association, including one for a 2009 series of Inside Higher Ed articles on college rankings. He began his career as a news clerk at The New York Times. He grew up in Shaker Heights, Ohio, and graduated in 1984 from Princeton University. Doug and his wife, Kate Scharff, live in Bethesda, MD.
About Weekly Wisdom
Weekly Wisdom is an event series that happens live on Facebook, Twitter, and LinkedIn. It also becomes a podcast episode. Every week, we join forces with Inside Higher Ed and talk with a sitting college president or chancellor about how they're specifically navigating the challenges of this moment. These conversations will be filled with practicable things you can do right now by unpacking how and why college leaders are making decisions within higher education. Hopefully, these episodes will also leave you with a sense of optimism and a bit of inspiration.
Rate, Review & Subscribe
Learn why hundreds of people have rated this new podcast 5 stars! Please join others and rate and review this podcast. This helps us reach and inform more people -- like you -- to help increase the number and diversity of college graduates in the United States.
Click here, scroll to the bottom, tap to rate with five stars, and select "Write a Review." Then be sure to let us know what you loved most about the episode! Also, if you haven't done so already, subscribe to the podcast. We'll be adding a bunch of bonus episodes to the feed and, if you're not subscribed, there's a good chance you'll miss out.