Note: This interview in the Weekly Wisdom Series originally aired on June 8, 2021 as part of the University Innovation Alliance's Innovating Together podcast, appearing live on Facebook, Twitter, and LinkedIn.

The University Innovation Alliance (UIA) recently began our second year of the Innovating Together Podcast, created in partnership with Inside Higher Ed. I'm the UIA's Executive Director, and my co-host is Doug Lederman, Editor and Co-Founder of Inside Higher Ed. Our 6/8/21 episode of Innovating Together's Weekly Wisdom Series features a conversation with Dr. Freeman A. Hrabowski, III, President of the University of Maryland, Baltimore County, one of the UIA's newest member institutions. Dr. Hrabowski spoke with us last year, and this time he has even more wisdom to share about the best practices of collaboration among universities, addressing disparities at all levels of the campus, and the power of humility.

Best Practices Scaled Up
President Hrabowski is excited about UIA membership because, as he explained, U.M.B.C. is already on the same page with us.

"Whether it's using analytics or trying to bring in more kids of color," he said, "what I have really been impressed by is the way that synergy builds. When I look at UIA, you're inclusive of different groups, and you can do much more when you're connected with other people. We are not as large as some of the other research universities, but we're producing more and more students, particularly in STEM areas, but also in the social sciences and humanities. So we look forward to continuing to work with you."

The UIA's work reminds him of collaborating with other University System of Maryland schools, but on a larger scale. "We get the opportunity to look at how universities from around the country are addressing different issues, given the politics and the demographics in different parts of the country," he observed. "We've been focused heavily on innovation and ways of using data, but what I really like is the fact that we get a chance to compare and see what best practices might take it to the next level. When I go around the country, people say, 'We're the best at this and the best at that,' and I'll always say, 'How do you know that?' 'We haven't heard of anyone else who's doing as well.' Well, that doesn't mean you're the best. It's one of the challenges we face in education. So having a platform that compares best practices and results is a big deal when you talk about the increase in the number of low-income students or students of color. And we all need opportunities to see how we can be even better. Our line at U.M.B.C. is that success is never final."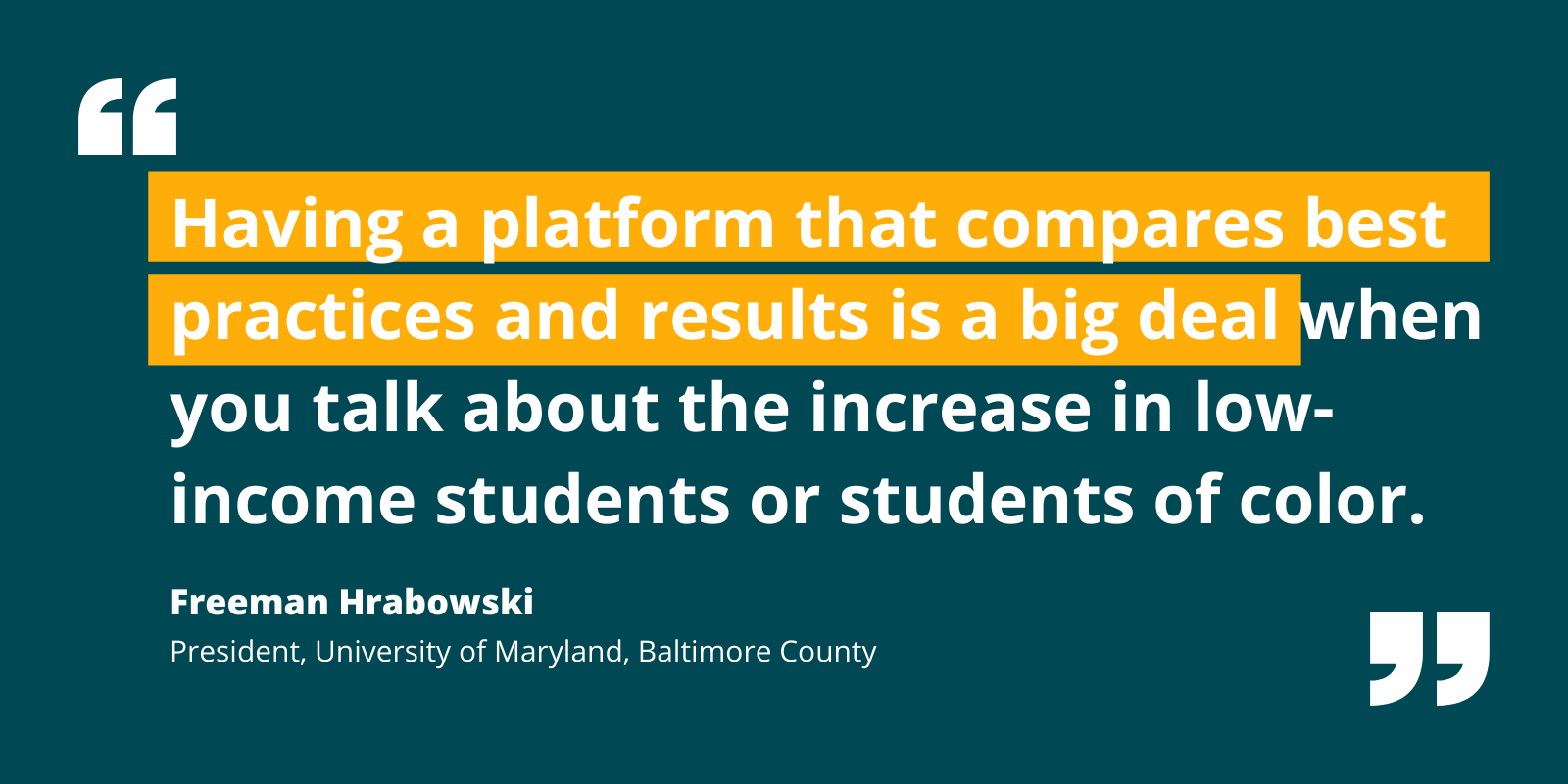 The Genius of "And"
We asked President Hrabowski what brought his institution its greatest pride in the past year.

"Her name is Dr. Kizzmekia Corbett," he answered promptly. "She is the first Black woman to create a vaccine – she and Dr. Graham, who led the team at N.I.H. to create the M.R.N.A. She's from rural North Carolina, came to U.M.B.C. as a Meyerhoff Scholar, got a Ph.D. at Chapel Hill, and then post-doc at N.I.H. But she has literally invented the vaccine. All over the world, people are talking about Dr. Kizzmekia Corbett. A young woman, in her thirties, African American – we think we've done something that's not only created history, but will inspire other little girls and young women to do this kind of thing. We're very proud of that, producing not just Black students, but students across the races. That's the message of U.M.B.C., that we take in students from all kinds of backgrounds, from all over the world, and we are producing excellence."

In his recent book The Empowered University, President Hrabowski examined equity issues in higher ed. He described how the pandemic inspired another book exploring this topic.

"The pandemic has been a part of a larger picture of challenges," he told us, "that includes issues involving race and social justice, the economy, and the difference between the haves and have-nots. And this is a period when the light is shining on disparities – health disparities, the academic achievement gap, the income gap. It is a time when universities, more than ever, need to be focused on their campuses, not only in the research, but in the teaching and learning about how to prepare the next generation of leaders to begin closing some of these gaps. The language I used is from Jim Collins when he talked about the genius of the 'and' versus the tyranny of the 'or.' It's not about one issue or the other; it's about how do we look at all these issues. It's not about one group. And when talking about first-generation college students and low-income students, we can't leave any of those out of the conversation."

High Expectations and Humility
We asked President Hrabowski about the importance of serving at an institution before assuming its presidency.

"I've been at U.M.B.C. now 35 years," he recalled. "I was 36 when I moved there, and it was five years after moving there that I became president, so I've grown up at U.M.B.C. I moved there to focus on the undergrad experience, and what I learned about undergrad students actually helped me in thinking through what we could do at the graduate level. When you look at my TED talk, it says the four things we talk a lot about in science, but it's across the board. It's the high expectations, not just of our students, but of ourselves building community."

But the confidence necessary for successful leadership also requires humility, which he attributed to something his grandmother said: "She told me to stay on my knees, because the higher up you go, the further you fall when you make a mistake. But if you're on your knees, you won't fall too far. That's about humility. So, anybody who starts thinking, 'I am the king or queen on the hill' – No. We are there to serve. It is an honor to serve the university. And for me, it's all about education. Something I was taught all my life, that the only way I could deal with a world that was racist, quite frankly, was to become as educated as possible, to speak the truth, and to fight for what's right. That's what I think most presidents do. We are here to fight for education for our students and to seek the truth. And that requires confidence we can do this – not I, but we can do this."

Wisdom and Literature
President Hrabowski attributed his most memorable received career wisdom to pioneering Baltimore civic leader Walter Sondheim, who told him, "'Freeman, live life seriously, but don't take it seriously.' Because when you take it too seriously, it means you're taking yourself too seriously. So be able to laugh. There's something about a positive approach that makes a difference."

And the advice he gives out most consistently? "Focus on the substance. For me, it's about the teaching and learning process. It's about education making such a difference. So, people who really want to be in leadership positions should be people who are excited about learning. I'm studying French every day," he added.

His reason for studying French linked directly to his reading recommendations for higher ed leaders. "Right now, I'm reading French literature. I'm reading Simone de Beauvoir and Victor Hugo, en francais," he told us. "For years, I have believed that literature, broadly, helps us understand human behavior and the human condition. And for years, I have enjoyed reading Thackeray's Vanity Fair, and Dickens and the Brontë sisters. But also The Invisible Man by Ralph Ellison. People are always saying, 'Why would you want to read novels?' Because you learn so much about humans. You learn so much about behavior. Those books teach me much more than the obvious ones on leadership."

The Power of Hope
One final piece of leadership advice that President Hrabowski shared with us felt more like a motto. "In tough times, you get the character of the person and the university," he said, thinking back on the past year. "And I think for many of us in higher education, we realized that we could pull together. The line that I use with my presidential colleagues in the University System of Maryland, and on my campus, is this: 'Keep hope alive.'"

Links Mentioned in This Episode
• University of Maryland, Baltimore County
• Dr. Kizzmekia Corbett (leading coronavirus researcher as profiled by Harvard School of Public Health)
• Meyerhoff Scholar (U.M.B.C.'s scholarship for Black M.D./Ph.D. candidates)
• The Empowered University: Shared Leadership, Culture Change, and Academic Success by Freeman A. Hrabowski III with Philip J. Rous and Peter H. Henderson
• The genius of the "and' versus the tyranny of the "or" (referring to Built to Last: Successful Habits of Visionary Companies by Jim Collins)
• TED talk ("Four Pillars of College Success in Science" by Freeman Hrabowski, February 2013)
• Walter Sondheim (Baltimore civic leader who played crucial roles in school desegregation and downtown redevelopment)
• Vanity Fair by William Makepeace Thackeray
• The Invisible Man by Ralph Ellison
 
Bios of Guest and Co-Hosts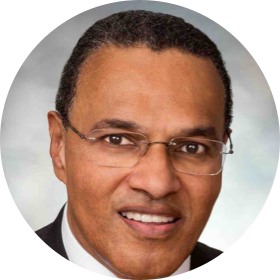 Guest: Freeman Hrabowski, President, University of Maryland, Baltimore County
Dr. Freeman A. Hrabowski, III, has served as President of U.M.B.C. (The University of Maryland, Baltimore County) since 1992. His research and publications focus on science and math education, with special emphasis on minority participation and performance. He chaired the National Academies' committee that produced the 2011 report, Expanding Underrepresented Minority Participation: America's Science and Technology Talent at the Crossroads. He was named in 2012 by President Obama to chair the President's Advisory Commission on Educational Excellence for African Americans. Dr. Hrabowski serves as a consultant to the National Science Foundation, the National Institutes of Health, the National Academies, and universities and school systems nationally; and on several foundation boards. With philanthropist Robert Meyerhoff, he co-founded the Meyerhoff Scholars Program in 1988 for advancing underrepresented minorities in science and engineering. Dr. Hrabowski is the author of Holding Fast to Dreams: Empowering Youth from the Civil Rights Crusade to STEM Achievement, and co-author of Beating the Odds: Raising Academically Successful African American Males, Overcoming the Odds: Raising Academically Successful African American Young Women, and The Empowered University: Shared Leadership, Culture Change, and Academic Success. As child-leader in the Civil Rights Movement, he was prominently featured in Spike Lee's 1997 documentary Four Little Girls, on the racially motivated bombing in 1963 of Birmingham's Sixteenth Street Baptist Church.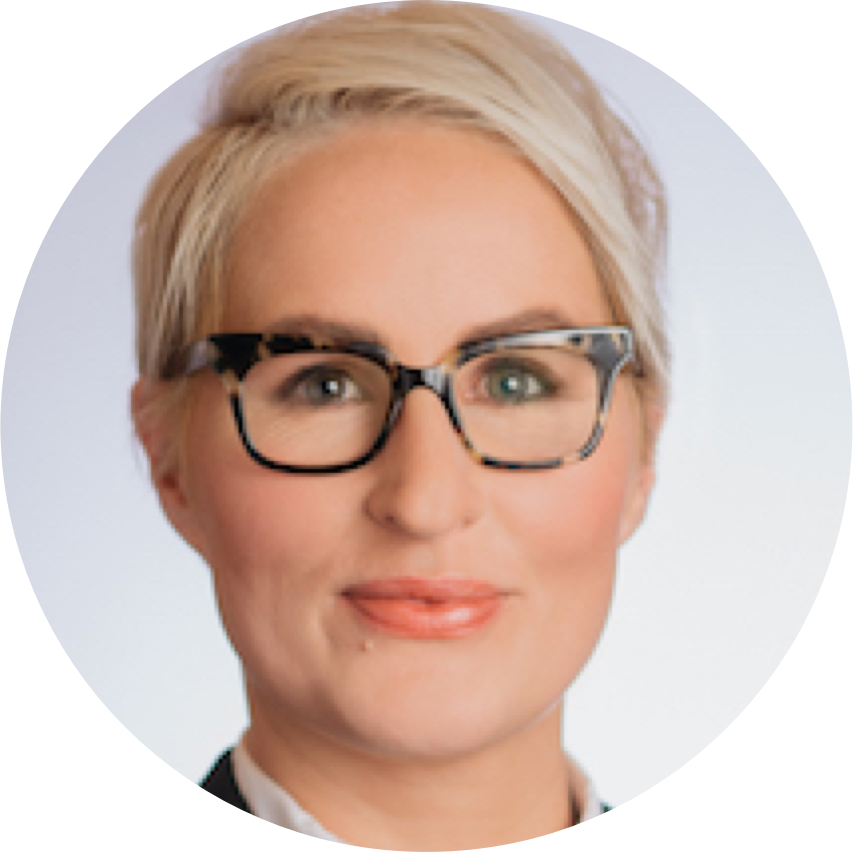 Co-Host: Bridget Burns, Executive Director, University Innovation Alliance
Dr. Bridget Burns is the founding Executive Director of the University Innovation Alliance (UIA). For the past decade, she has advised university presidents, system chancellors, and state and federal policy leaders on strategies to expand access to higher education, address costs, and promote completion for students of all backgrounds. The UIA was developed during Bridget's tenure as an American Council on Education (A.C.E.) Fellowship at Arizona State University. She held multiple roles within the Oregon University System, including serving as Chief of Staff and Senior Policy Advisor, where she won the national award for innovation in higher education government relations. She was a National Associate for the National Center for Public Policy and Higher Education, and has served on several statewide governing boards including ones governing higher education institutions, financial aid policy, and policy areas impacting children and families.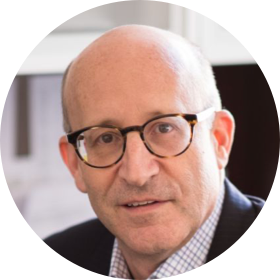 Co-Host: Doug Lederman, Editor and Co-Founder, Inside Higher Ed
Doug Lederman is editor and co-founder of Inside Higher Ed. With Scott Jaschik, he leads the site's editorial operations, overseeing news content, opinion pieces, career advice, blogs and other features. Doug speaks widely about higher education, including on C-Span and National Public Radio and at meetings and on campuses around the country. His work has appeared in The New York Times and USA Today, among other publications. Doug was managing editor of The Chronicle of Higher Education from 1999 to 2003, after working at The Chronicle since 1986 in a variety of roles. He has won three National Awards for Education Reporting from the Education Writers Association, including one for a 2009 series of Inside Higher Ed articles on college rankings. He began his career as a news clerk at The New York Times. He grew up in Shaker Heights, Ohio, and graduated in 1984 from Princeton University. Doug and his wife, Kate Scharff, live in Bethesda, MD.
About Weekly Wisdom
Weekly Wisdom is an event series that happens live on Facebook, Twitter, and LinkedIn. It also becomes a podcast episode. Every week, we join forces with Inside Higher Ed and talk with a sitting college president or chancellor about how they're specifically navigating the challenges of this moment. These conversations will be filled with practicable things you can do right now by unpacking how and why college leaders are making decisions within higher education. Hopefully, these episodes will also leave you with a sense of optimism and a bit of inspiration.
Rate, Review & Subscribe
Learn why hundreds of people have rated this new podcast 5 stars! Please join others and rate and review this podcast. This helps us reach and inform more people -- like you -- to help increase the number and diversity of college graduates in the United States.
Click here, scroll to the bottom, tap to rate with five stars, and select "Write a Review." Then be sure to let us know what you loved most about the episode! Also, if you haven't done so already, subscribe to the podcast. We'll be adding a bunch of bonus episodes to the feed and, if you're not subscribed, there's a good chance you'll miss out.