Note: This interview, Episode 10 of the Weekly Wisdom Series, originally aired on June 22, 2020 as part of the University Innovation Alliance's Innovating Together podcast, appearing live on Facebook, Twitter, and LinkedIn.
As Executive Director of the University Innovation Alliance (UIA), I'm proud to present Innovating Together, a weekly podcast developed in partnership with Inside Higher Ed. The podcast's Weekly Wisdom series features conversations with noted higher education leaders, who have been sharing their perspectives on the COVID-19 pandemic, the national protests in the wake of George Floyd's death, and variety of other topics. My podcast co-host is Jeff Selingo, author, journalist, and special advisor at Arizona State University, and in Episode 10, we spoke with Dr. Harold L. Martin, Sr., Chancellor of North Carolina Agricultural and Technical University (North Carolina A&T). Dr. Martin had a lot of wisdom to share about long-range planning and tactical leadership of a historically Black college/university (H.B.C.U.) whose student engagement with social justice goes back to the early days of the Civil Rights Movement.
Pandemic and Protests
We began the Weekly Wisdom series in April 2020 to remind higher ed leaders that they're not alone in facing the demands of the pandemic, but the national response to the death of George Floyd in late May added new challenges. Chancellor Martin already had a strong response to both.
"Within the U.N.C. System, our faculty, staff, families, and students are expecting from us a level of calmness and leadership," he said. "I really have an excellent group of colleagues as our leadership team who are helping us think through the tough issues we're struggling through at a time when North Carolina and many states were seeking to reopen, and we're beginning to see the coronavirus having an uptick in number of cases every day. This is a moving target. And so we're continuing to be smart and very strategic in what we are seeking to do with contingency plans so that at some point, we may have to pivot and make a critical decision to do something different about fall plans."
Regarding the wave of protests, Professor Martin told us, "We as a university have a history of social justice engagement from students on our campus and faculty and staff over the years, and some of the most significant focus has been through the A&T Four, who began the sit-ins with discussions among our students and having a commitment and courage to go into the Woolworth lunch counter in downtown Greensboro and refusing to leave until there was a recognition by providing service to African Americans throughout the nation. So one of the things that we have set up with our student leaders in the last two weeks or so is to encourage them to let their voices be heard. And I have said to them directly through social media, 'Go out and be engaged, let your voices be heard, but understand why you're protesting, and do it in a safe and healthy way.'
"We're expecting thousands of students to be engaged in a forum tomorrow evening with our student leaders to talk through how this protest has impacted them, how these murders have impacted them, how disparities in America have impacted not only our graduates and our students, but their communities as well. We will have two follow-up forums as planned by our student leaders in July and one in early August. I did not want to wait until the beginning of the school year to begin such discussions."
The Value of Open Dialogue
We asked Chancellor Martin how his past experience prepared him for the current crisis. He said, "I think part of the experiences I've gained over time has been my willingness to have open and frank discussions with student groups, with faculty and staff irrespective of the topic, the energy, and emotion in the conversation, so that if there were levels of unrest or concerns among faculty and staff, it's always been my approach to deal with those head on to open the conversation and forge solutions to those challenges so that we end up in a better place where all of us have contributed to framing solutions. Students are looking to find their way, their strategies for how they see themselves making a difference, and they're very exciting, very interesting conversations."
He translated this experience into advice for higher ed leaders: "You've got to be willing to have courage to have these open and frank discussions, you've got to put yourself in a position to foster these kinds of discussions, and sometimes, more often than not, you will listen to your constituency and they will have the better solutions. And allowing them to help you shape out what the best answers are and the best direction may very well solve those issues."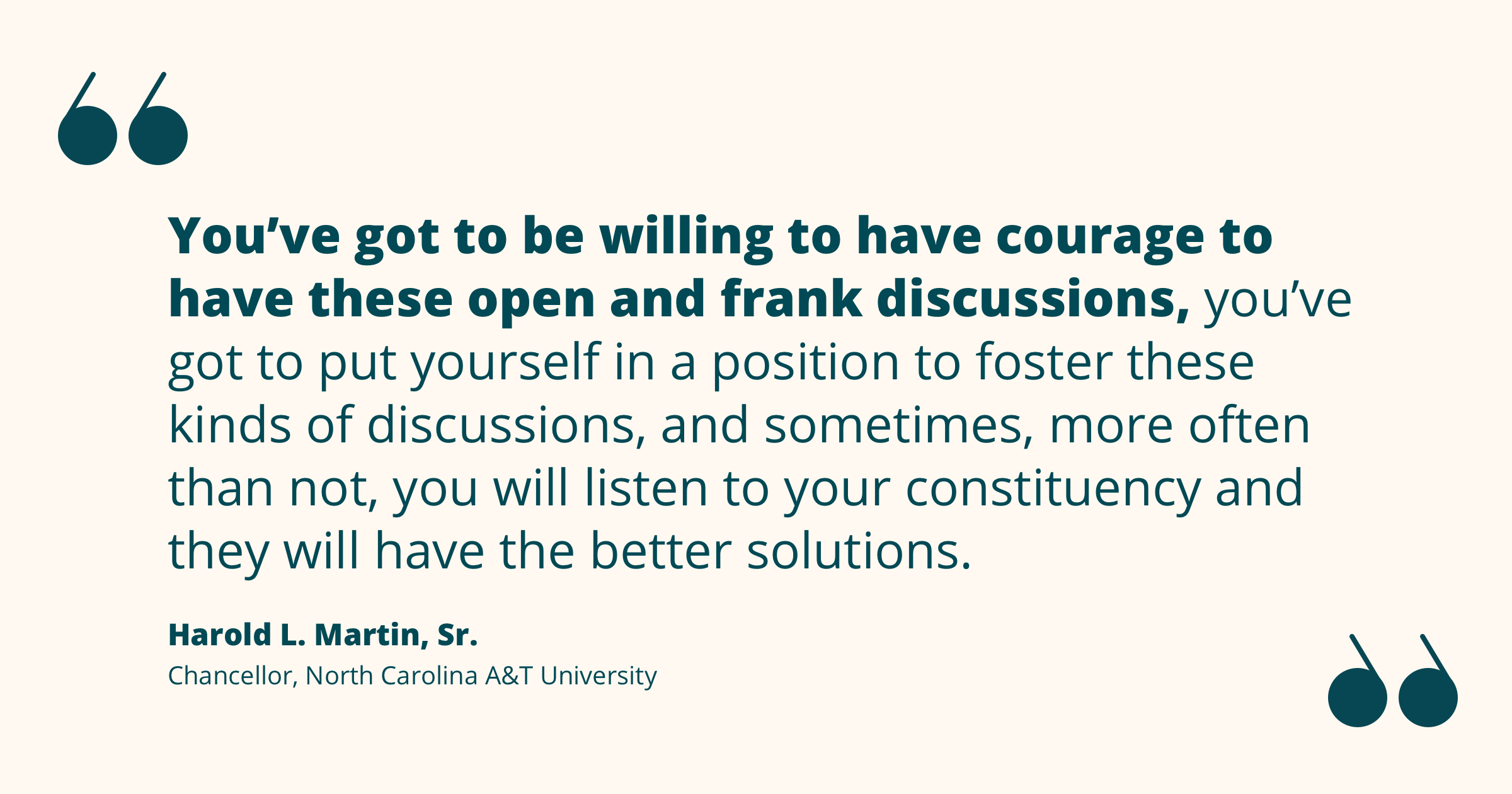 Discovering New Modalities
Chancellor Martin sees the future of higher ed reflected in North Carolina A&T's adaptation to the pandemic. "It's amazing how the short amount of time that we had to pivot from face-to-face instruction, prop up technologies and engage our faculty and move all of our instruction to online, and move the predominance of our students home to continue their instruction off campus has enabled a large number of our faculty and staff to recognize that this wasn't as complex as they made it to be," he told us. "We also heard from students. They were accustomed to sitting in classrooms, interacting with other students, studying in study groups, and the like. And so when they went home and had to force themselves into higher levels of independence and engagement and study, they began to realize that it wasn't all that bad.
"Of course we had to fill in more online services to engage with our students," he went on. "We moved our health services, our career advisement services, our counseling services online. We're beginning to talk very candidly about how we come out of the pandemic with a very different business model for our university to more effectively engage our students, support our faculty and staff, deliver education, engage in research, partner with our alumni, engage with business partners to ensure that we're continuing to provide well-prepared graduates, but also we're partnering with businesses to provide ongoing opportunities for continued education, lifelong learning experiences, and the like. So there are a variety of lessons learned that we are crafting into reports to ourselves and that we're sharing so that we can begin to start thinking about how we deliver education more profoundly, how we train our faculty, how we impart new modalities of learning to our students to build on their lifelong learning expectations from employers when we send them out into the world of work."
A Focus on Staying Competitive
Despite the enormous challenges of leading an H.B.C.U. during the COVID-19 pandemic and a national moment of social unrest, Chancellor Martin stays focused on his school's mission, specifically with an eye on enrollment trends.
"When you look at African American students in particular here in North Carolina, there are five public H.B.C.U.s and five private H.B.C.U.s who had built their enrollment significantly over the decades on the strong high school population of graduates," he explained, "We've seen transitioning of predominantly white institutions in North Carolina, and this is true throughout the South. These enrollment trends shifting, and what you saw in the '90s, and into the 2000s, were enrollment declines at historically black colleges and universities. And we recognized that bright students, no matter what ethnicity, were at a premium and all universities wanted to have their fair share of these well-prepared students on their campus. We as a university had to focus a new strategy on how we were going to position ourselves to recruit a fair share of those students."
One of his central concerns as a university chancellor is communicating to families with high school students that North Carolina A&T is a strong brand with substantial academic programs that produce job-market-ready graduates. He told us, "We have moved our university into a position of demonstrating how competitive we are based on those analytics against the benchmarks, against what we consider to be a strong group of peer institutions that society deems as being very competitive, high-quality universities. Our brand recognition has soared as a result of focusing very strategically on those peers, those analytics, and our progress in realizing those analytics."
Setting High Expectations
Chancellor Martin described how he always strove to exceed expectations, a critical mindset for academic success. "I grew up in a segregated environment," he recalled, "neighborhoods, churches, all segregated schools, and then I went off to college at North Carolina A&T as a historically black college and university. In that realm of engagement from my parents, who were not college graduates, to teachers who engaged me, to professors who engaged me and set high expectations and demands, there was never an expectation of underachievement. There was always a focus on being the best you can, being an overachiever, and quite honestly, education was the great equalizer in creating a platform for success in life. And I've never ever compromised on building an environment wherever I've been that suggests that competing and being the best you can be always serves as a framework for success in life. That has driven me in every role I've ever served, and it serves and drives me in a passionate way as Chancellor at North Carolina A&T University."
Links Mentioned in This Episode
• George Floyd's death (as reported in Time magazine)
• North Carolina Agricultural and Technical University (North Carolina A&T)
• H.B.C.U. (historically Black college or university)
• The A&T Four (student leaders of the 1960 Woolworth's lunch counter protest)
Bios of Guest and Co-Hosts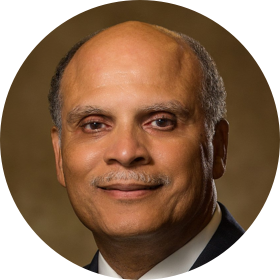 Guest: Harold L. Martin, Sr., Chancellor, North Carolina Agricultural and Technical State University
Harold Lee Martin Sr., Ph.D., has served as North Carolina Agricultural and Technical State University's 12th chancellor since June 8, 2009. The first alumnus to serve as the university's chief executive, he brings over 30 years of transformative experience as higher education leader. Dr. Martin's tenure has been distinguished by a focus on long-range strategic planning and tactical leadership, dramatically improving North Carolina A&T's standing among the nation's land grant, doctoral research universities, as well as among historically Black colleges and universities (H.B.C.U.'s). Examples of his work include two strategic plans: A&T Preeminence 2020: Embracing Our Past, Creating Our Future and A&T Preeminence: Taking the Momentum to 2023. Under Dr. Martin's leadership, the university became one of America's top producers of African American graduates in engineering, mathematics, statistics, agriculture, journalism, visual and performing arts, marketing, and physical sciences. Since 2009, the university has continually increased student enrollment, sustained educational quality, and grown its statewide economic impact to more than $1.5 billion. Dr. Martin was instrumental in establishing and fostering strategic partnerships such as the Joint School of Nanoscience and Nanoengineering, and playing a significant role in Opportunity Greensboro, the city's nationally acclaimed alliance between its seven colleges and universities and the business community. Before his election as chancellor of A&T, Dr. Martin served as Senior Vice President for Academic Affairs for the U.N.C, System; the 11th chief administrator and seventh chancellor of Winston-Salem State University; and in A&T administrative posts including Vice Chancellor for the Division of Academic Affairs, dean of the College of Engineering and chairman of the Department of Electrical Engineering. He was named an education and business thought leader in TIME magazine's August 2020 edition of The Leadership Brief; honored by the Thurgood Marshall College Fund with the 2019 Education Leadership Award; and named America's most influential H.B.C.U. leader for 2017 by H.B.C.U. Digest. In 2015, he appeared on the EBONY Power 100 list. A native of Winston-Salem, Harold Martin received his B.S. and M.S. degrees in electrical engineering from A&T, and a Ph.D. in electrical engineering from Virginia Polytechnic Institute and State University. He and his wife Davida, the former county attorney for Forsyth County, North Carolina, have two adult sons and three grandchildren.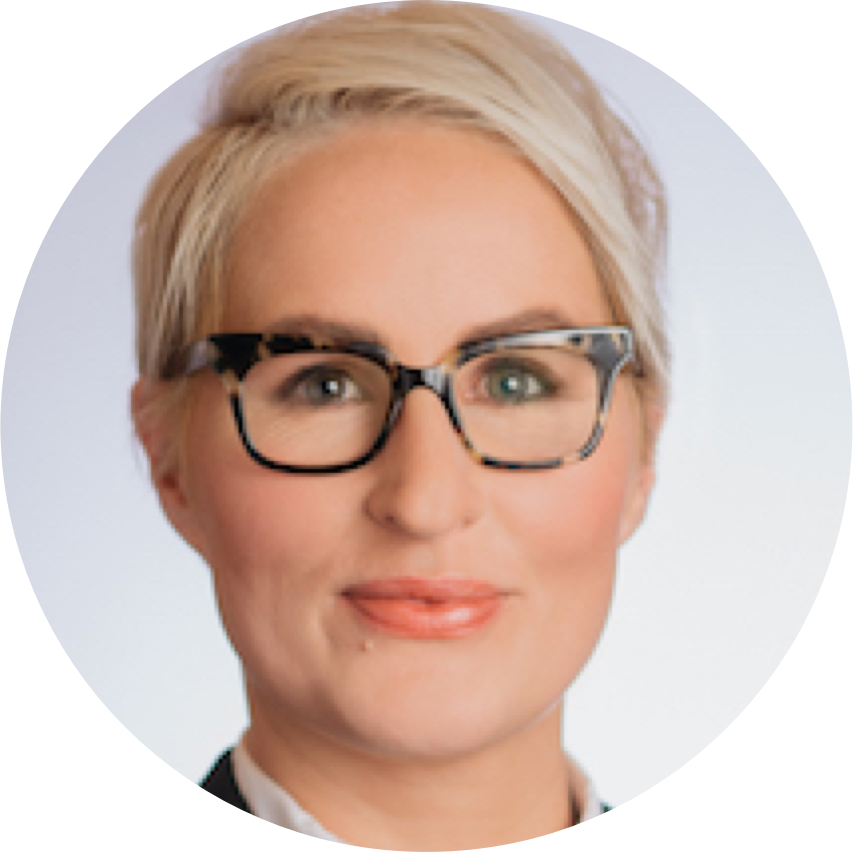 Co-Host: Bridget Burns, Executive Director, University Innovation Alliance
Dr. Bridget Burns is the founding Executive Director of the University Innovation Alliance (UIA). For the past decade, she has advised university presidents, system chancellors, and state and federal policy leaders on strategies to expand access to higher education, address costs, and promote completion for students of all backgrounds. The UIA was developed during Bridget's tenure as an American Council on Education (A.C.E.) Fellowship at Arizona State University. She held multiple roles within the Oregon University System, including serving as Chief of Staff and Senior Policy Advisor, where she won the national award for innovation in higher education government relations. She was a National Associate for the National Center for Public Policy and Higher Education, and has served on several statewide governing boards including ones governing higher education institutions, financial aid policy, and policy areas impacting children and families.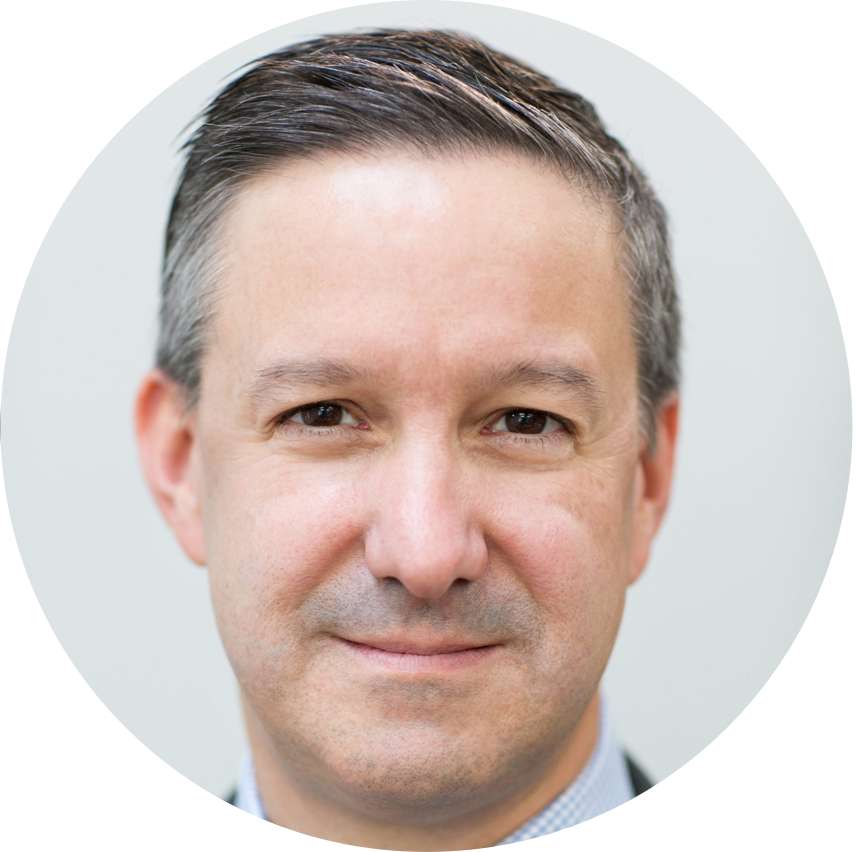 Co-Host: Jeff Selingo, author, journalist, special advisor at Arizona State University
Jeff Selingo is an author, a journalist, and a special advisor at Arizona State University.  He has written about higher education for more than two decades and is a New York Times bestselling author of three books. His latest book, Who Gets In & Why: A Year Inside College Admissions, was published in September 2020 and was named an Editors' Choice by the New York Times Book Review. A regular contributor to The Atlantic, Jeff is a special advisor for innovation and professor of practice at Arizona State University. He also co-hosts the podcast, FutureU. He lives in Washington, D.C. with his family.
About Weekly Wisdom
Weekly Wisdom is an event series that happens live on Facebook, Twitter, and LinkedIn. It also becomes a podcast episode. Every week, we join forces with Inside Higher Ed and talk with a sitting college president or chancellor about how they're specifically navigating the challenges of this moment. These conversations will be filled with practicable things you can do right now by unpacking how and why college leaders are making decisions within higher education. Hopefully, these episodes will also leave you with a sense of optimism and a bit of inspiration.
Rate, Review & Subscribe
Learn why hundreds of people have rated this new podcast 5 stars! Please join others and rate and review this podcast. This helps us reach and inform more people -- like you -- to help increase the number and diversity of college graduates in the United States.
Click here, scroll to the bottom, tap to rate with five stars, and select "Write a Review." Then be sure to let us know what you loved most about the episode! Also, if you haven't done so already, subscribe to the podcast. We'll be adding a bunch of bonus episodes to the feed and, if you're not subscribed, there's a good chance you'll miss out.