Dear Friend,
It isn't unusual to have a bit of the "Sunday scaries." But over the past 18 months, it feels like every other day of the week has gotten just as overwhelming. Constant meetings, the ever-present eye of the webcam, and a relentless stream of new challenges are leaving us exhausted.
While this creates personal stresses, it also diminishes our ability to serve our students and institutions well. The pandemic exacerbated inequity and sparked mental and physical health challenges that demand our attention. Our students need us to be at our creative, innovative best to fully overcome what we've been through (and are still going through) and to advance the vision for higher education we're all trying to achieve.
While conversations about productivity and emotional burdens might previously have been considered unrelated to student success – or even a luxury – that is no longer the case. Personal and professional burnout is a major threat to student success and the innovation needed to reimagine how we work in this new reality. We need to take burnout seriously, and understand that it won't go away unless we adapt how we do our work in a manner that helps our teams, administrators, and faculty rejuvenate and restore so they can be in fighting shape for the challenges ahead.
Our workweek has gotten longer with the pandemic, but organizations are being creative and finding ways to adjust. At the UIA, we have implemented a "quiet Friday" model and we're already seeing benefits. Our rule is no meetings (at least internal ones) on Fridays, because people need time to DO the work generated in the meetings they spend so much time in the rest of the week.
Other things that help? More rest, prioritizing an earlier bedtime and incorporating daily wind-down activities that break us free of doom scrolling. In the a.m.? Meditation apps. Listening to upbeat music. Morning pages. And prioritizing play on a weekly basis. Play is anything you do for enjoyment and lose time while doing it. One quote that always stayed with me was from Dr. Stuart Brown, who said "The opposite of play is not work. The opposite of play is depression." When did you last happily lose track of time? Commit to doing more of that.
We would love to hear how you are experimenting with ways to address burnout for yourself, your colleagues, and your students. Everyone should have permission to raise this as an essential topic at work, and we'd love to capture and share ideas that can help all of us make our workweek less overwhelming.
UIA Member Spotlight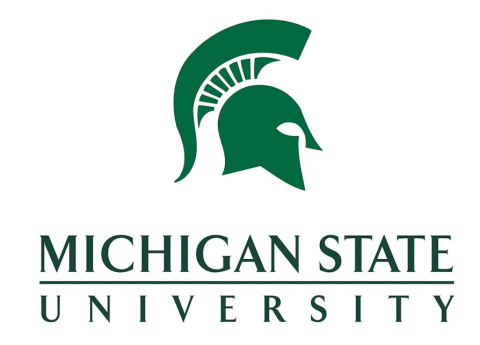 MSU just released a new strategic plan with objectives including strengthening the university's ability to attract and meet the needs, goals and aspirations of undergraduates from all backgrounds and creating a workplace culture that advances diversity, equity and inclusion.
We think the MSU Strategic Plan 2030's focus centering on student success is worth celebrating!
Featured Fellow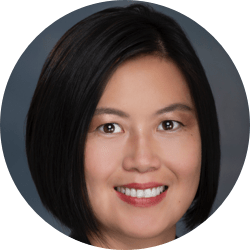 Dr. Zhewei Gregory, Georgia State University | Zhewei has dedicated over 15 years to higher education with a core focus on supporting student success through teaching, advising and leadership roles. A Georgia State University UIA Fellow since January 2020, Zhewei shared that, "Changes and innovations can't happen in a vacuum.
Working as the Completion Grant project lead with 11 UIA campuses has deepened my understanding of how collaborations within an institution and across institutions can help make changes, cultivate innovative culture and achieve student success. Successful and unsuccessful experiences from others can help us overcome barriers, increase efficiency and optimize outcomes. This is exactly what the UIA offers—a space for institutions to share knowledge, solve problems and make innovations happen."
Learn With Us
Must-Reads
We know your time is limited. That's why each issue, we'll choose THE BEST things we watched, listened to, or read.
Events to Put on Your Radar
Image

October 11@ 10 PT | 1:00 ET
Greg Fowler
President University of Maryland Global Campus

October 25 @ 9:45 PT | 12:45 ET
Daria Willis
President of Everett Community College

Weekly Wisdom streams live on our Twitter, Facebook, LinkedIn, and YouTube channels.
Stuff we LOVE
Image
A Final Note
We'd like to leave you with this quote from Michael Rao, President of Virginia Commonwealth University that he shares about healthy leadership habits that help him stay focused and avoid burnout in this recent Weekly Wisdom episode.
"I make sure that I have what I call breathing time, a space where nothing can get in for some amount of time, which usually brings me closer to my values. There are a lot of things that will create stress if you let them, but you've got to continue to lead. So that peacefulness every day is really critical."
- Michael Rao