As part of our mission to promote equity in higher education, the University Innovation Alliance (UIA) elevates the voices of the people who lead our member institutions. This is an instructive moment at University of Maryland, Baltimore County (UMBC), where Dr. Valerie Sheares Ashby recently assumed the role of president. She joined us on the Weekly Wisdom Podcast to talk about becoming the first new leader in decades, the nature of servant leadership, how higher ed can shape the future, and how self-care is vital in doing her work effectively.

Passing the Leadership Torch
President Sheares Ashby took office In August 2022, succeeding UMBC's beloved, long-term president Freeman Hrabowaski. She shared her perspective about filling his shoes:

"I'd set aside how long the previous leader had been there. The more important thing is to find the job that you are supposed to be in. Is it the right role? The right institution? Do they have the right values, and are they ready to move forward in those values? If that is the case, the long-serving leadership piece becomes less important. It was incredibly helpful that Freeman prepared the institution for the change. People have been welcoming, kind, and ready to think about new ideas. I'm excited to be in this role and with this institution that has accomplished so much in a short period of time, but is ready to go forward."

She emphasized the importance of how the outgoing leader handles the transition:

"I pride myself on being a good leaver. I left Duke University, that I loved and still love, where I have friends, colleagues, and students. The day that I left, I was no longer going to be entangled in that institution. I don't allow anybody to talk to me about anything there. Hopefully, every day I was working to leave the place better than I found it so that it wasn't a rush at the end to try to clean it all up. That's a gift to the person who comes behind you. In Freeman's case, he was so kind. He introduced me to people, welcomed me into this city, helped make connections, and hasn't been back on campus. I so appreciate his willingness to do that. And I keep telling people when I show up in a meeting and I have my voice instead of his, my presence instead of his, my personality instead of his, my way of thinking instead of his, it's a big deal after 30 years. And so for him to actually give me that time and distance is a tremendous gift."

Servant Leadership in Higher Ed
When we asked President Sheares Ashby about what shaped her approach to leadership, she said:

"Everything you need to know about me, you can find out from the two people who raised me. Both of my parents were leaders in their own right, and I learned more from them than I've learned at any other point: their leadership, their values, their courage. They were relationship people. They had a sense of humor. They didn't take themselves too seriously. They were always authentic, never avoided problems. And both were great fundraisers.

"My central value around leadership is I always draw a triangle, and I say, 'Turn it upside down, where the point is at the bottom and the wide base is at the top. If you're the leader, you're at the bottom.' You are in service to everybody else in that organization. I've learned it from all of the leaders that I admire. It is a privilege to be in leadership, and we are indeed in service to people. Here I'm in service to thousands of students and all the faculty and staff, and the day that it doesn't feel like a privilege is the day I should quit. That's the core value, I think."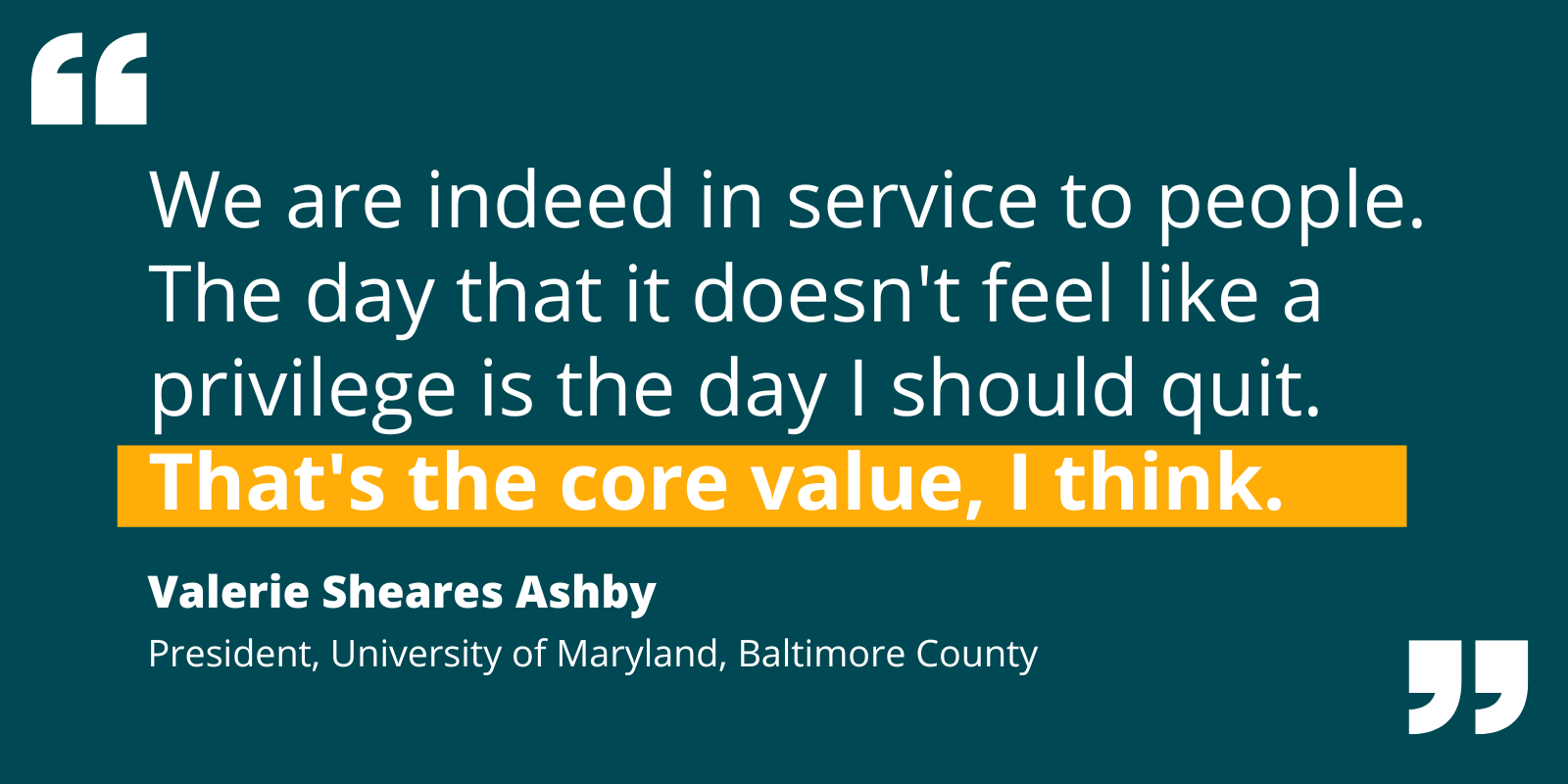 Inclusive Excellence in Our Universities
As the leader of a highly regarded public research university, President Sheares Ashby recognizes her role as a pathfinder for higher education:

"Trying to help define and move forward inclusive excellence is everything for me. We have so many challenges in this world, and fundamentally, we know that the best solutions come from diverse perspectives. How are we going to deal with climate change, energy, privacy, democracy, truth, and health disparities if there isn't a diverse group of thinkers and experiences at the table? And so, inclusive excellence means everything. That's one thing that matters deeply to me.

"The other piece that matters deeply to me is just practical. We cannot have 10% of the people participating in a process of creation of knowledge. The solutions that they're creating are probably not relevant. Who are we leaving out of that process? Who are we leaving out of economic prosperity and social mobility? These are big deals to me. It's why I chose this institution that is grounded in this. If we've got the values, then we have to set an example. I want my leadership team to reflect that diversity. I want my faculty and staff to reflect that diversity. I want diversity in different research areas where you don't anticipate a lot of diversity, like in computer science or economics. There are fields that are lucrative and game-changing for the world. So it's an exciting moment to me, and I'm grateful to be at this institution that has already decided that these are its values."

Giving the Gift of Grounded Leadership
Higher ed leadership is visionary work, yet President Sheares Ashby knows that she has to ground herself in a set of reliable habits and practices to make that work happen. She's consulted for years with a leadership coach and four mentors, and she mindfully embraces a rhythm of self-care:

"Every meeting that I am in, that individual expects me to be at my very best. And to be at my best, I must take care of myself. I don't wait for spring break. I do that weekly. Monday's my favorite day of the week, because I have gotten my rest and done my routine over the weekend. It's exercise. It's church. It's seeing my friends. I listen to music that is inspirational to me every morning when I get up until I walk into the office. Every week I must keep that commitment to myself or I can't give my best to people."

Being able to readily give that gift requires setting boundaries that she admitted may appear selfish at times:

"I put me on the calendar first, and then I have to say no. On my desk, I have 20 ways to say no, all gracious ways, because I want to say yes, but the fact is that I need a Sunday nap every Sunday, and I do it. Every now and then, I have to correct because I'll feel myself getting a little bit off of my routine. I think that everybody is happier when I am not irritable and tired and hungry. These jobs will take every ounce of your life. As much as I love this job, because the work is just joy to me, it is not my life. I have a whole life."

Shared Wisdom for Higher Ed Leaders
When it comes to leadership advice that she shares with others, President Sheares Ashby recapped some of the threads that ran through our conversation:

"I always start with 'Don't forget the privilege of the service.' The other advice is, 'If you're talking about being in leadership, make sure you're working with your assets.' And what I mean is that leadership is actually not for everybody. And it's not a deficit if it's not for you, but this is a business of people. I say, 'I hope you love people if you're a leader, because it is required, too. I don't know how to lead people I don't love.'"

We also like to ask our UIA leaders for reading recommendations. President Sheares Ashby offered us two books:

"I've gone to this one for a long time. It's Patrick Lencioni's The Advantage. It's written around business, but it's actually a book on how are you an authentic human leader in any place. I used that book to ground our strategy when I first went to Duke. It's focused on healthy organizations, and that it's a beautiful thing. Then my coach John Baird just wrote a book called Leading With Heart. For folks who don't think you can actually be kind, compassionate, and empathetic and still have courage and make hard decisions, this may be a book for you."


Note: This interview in the Weekly Wisdom Series originally aired on January 30, 2023 as part of the University Innovation Alliance's Innovating Together Podcast, appearing live on Facebook, Twitter, and LinkedIn.

Links Mentioned in This Episode
• University Innovation Alliance
• University of Maryland, Baltimore County
• Valerie Sheares Ashby
• Weekly Wisdom Podcast
• Freeman Hrabowaski ("A Leadership Career in Review: A Conversation With Freeman Hrabowski, President, University of Maryland, Baltimore County" UIA, 5/12/22)
• Inclusive excellence (a framework for diversity and inclusion in U.S. higher ed by the American Association of Colleges and Universities, as described on the National Association of Colleges and Employers' website)
• The Advantage: Why Organizational Health Trumps Everything Else in Business by Patrick Lencioni
• Leading With Heart: 5 Conversations That Unlock Creativity, Purpose, and Results by John Baird and Edward Sullivan
 
Bios of Guest and Co-Hosts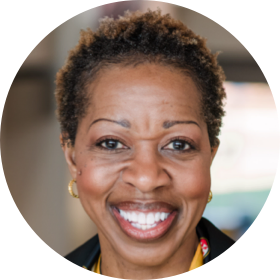 Guest: Valerie Sheares Ashby, President, University of Maryland, Baltimore County
Valerie Sheares Ashby began her tenure as president of University of Maryland, Baltimore County (UMBC) in August, 2022. She is the first woman to serve in this role. Dr. Sheares Ashby previously served as Dean of the Trinity College of Arts & Sciences at Duke University, which she joined in 2015 and led a 700-person faculty across nearly 40 departments and programs through the pandemic, consistently advancing diversity and inclusion to achieve excellence in teaching and research. Prior to this, from 2012 to 2015, she chaired the chemistry department at the University of North Carolina (UNC) at Chapel Hill, where she was instrumental in UNC's collaboration with UMBC to launch the Chancellor's Science Scholars Program. Dr. Sheares Ashby began her academic career at Iowa State University (ISU) as an assistant professor in 1996 and was promoted to associate professor in 2002, also mentoring ISU's Program for Women in Science & Engineering. As a researcher, she has focused on synthetic polymer chemistry, with an emphasis on designing and synthesizing materials for biomedical applications. She is the recipient of the National Science Foundation Career Development Award, DuPont Young Faculty Award, and 3M Young Faculty Award, among others. Dr. Sheares Ashby received her B.A. and Ph.D. in chemistry from UNC Chapel Hill and completed postdoctoral research at Universitat Mainz in Germany as a National Science Foundation Postdoctoral Fellow and NATO Postdoctoral Fellow.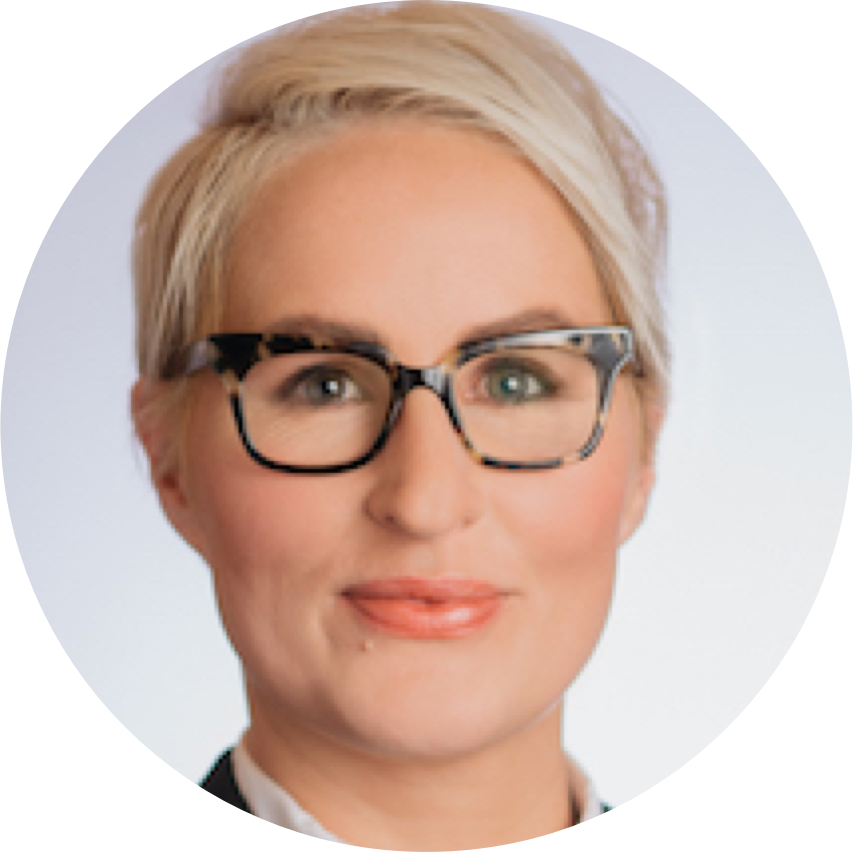 Co-Host: Bridget Burns, CEO, University Innovation Alliance
Dr. Bridget Burns is the founder and CEO of the University Innovation Alliance (UIA). For the past decade, she has advised university presidents, system chancellors, and state and federal policy leaders on strategies to expand access to higher education, address costs, and promote completion for students of all backgrounds. The UIA was developed during Bridget's tenure as an American Council on Education (A.C.E.) Fellowship at Arizona State University. She held multiple roles within the Oregon University System, including serving as Chief of Staff and Senior Policy Advisor, where she won the national award for innovation in higher education government relations. She was a National Associate for the National Center for Public Policy and Higher Education, and has served on several statewide governing boards including ones governing higher education institutions, financial aid policy, and policy areas impacting children and families.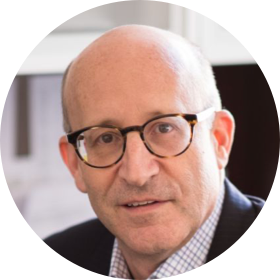 Co-Host: Doug Lederman, Editor and Co-Founder, Inside Higher Ed
Doug Lederman is editor and co-founder of Inside Higher Ed. With Scott Jaschik, he leads the site's editorial operations, overseeing news content, opinion pieces, career advice, blogs and other features. Doug speaks widely about higher education, including on C-Span and National Public Radio and at meetings and on campuses around the country. His work has appeared in The New York Times and USA Today, among other publications. Doug was managing editor of The Chronicle of Higher Education from 1999 to 2003, after working at The Chronicle since 1986 in a variety of roles. He has won three National Awards for Education Reporting from the Education Writers Association, including one for a 2009 series of Inside Higher Ed articles on college rankings. He began his career as a news clerk at The New York Times. He grew up in Shaker Heights, Ohio, and graduated in 1984 from Princeton University. Doug and his wife, Kate Scharff, live in Bethesda, MD.
About Weekly Wisdom
Weekly Wisdom is an event series that happens live on Facebook, Twitter, and LinkedIn. It also becomes a podcast episode. Every week, we join forces with Inside Higher Ed and talk with a sitting college president or chancellor about how they're specifically navigating the challenges of this moment. These conversations will be filled with practicable things you can do right now by unpacking how and why college leaders are making decisions within higher education. Hopefully, these episodes will also leave you with a sense of optimism and a bit of inspiration.
Rate, Review & Subscribe
Learn why hundreds of people have rated this new podcast 5 stars! Please join others and rate and review this podcast. This helps us reach and inform more people -- like you -- to help increase the number and diversity of college graduates in the United States.
Click here, scroll to the bottom, tap to rate with five stars, and select "Write a Review." Then be sure to let us know what you loved most about the episode! Also, if you haven't done so already, subscribe to the podcast. We'll be adding a bunch of bonus episodes to the feed and, if you're not subscribed, there's a good chance you'll miss out.