It's Black History Month, and we're focusing this newsletter on the exciting and challenging work occurring across the UIA as part of our Black Student Success Initiative. 
As you know, in 2020, the Covid pandemic disproportionately affected people of color and police brutality resulted in the senseless murders of Breonna Taylor, George Floyd, and Ahmaud Arbery, among many others. These traumatic events brought issues of racial justice to the forefront in higher education. In their aftermath, colleges and universities can no longer turn a blind eye to the effects of systemic racism on the experiences and outcomes of students of color across our campuses. These effects are particularly problematic for Black students, who face centuries of ingrained social and structural barriers.
Following the leadership of our campuses, we launched an exploratory effort to assess and transform the experiences and outcomes of Black students across the UIA in fall of 2020. We are developing a scalable, adaptable process by which any institution can examine, unpack, and redesign themselves to optimize for long-term Black student success. We believe this redesign process can be tested and tailored to elevate the needs of distinct student populations on campuses across the country.
Already, UIA campuses are implementing action plans to make measurable progress in areas they identified as barriers to success for Black students. They are testing new approaches to inclusive advising, developing new mechanisms for action-oriented listening to Black students' experiences, developing coordinated care networks for Black students, and creating new K12 pathways to promote equitable access. They are developing faculty professional development programs focused on the needs of Black students and establishing residential programs and communities to improve retention and campus climate. And they're just getting started.
Over the next few years, the UIA will be sharing what we learn through this challenging but critical work to support Black students. We know we aren't the experts here, so we'll be leaning on the guidance of scholars like Drs. Shaun Harper and Leonard Taylor (who joined UIA campuses during phase 1 of this effort in 2020-2021), our colleagues at HBCUs, and our friends at national organizations who have learned to laser focus on the needs of individual communities.  
We know our best chance to make progress is by working together, and I hope you'll consider helping us along the way by sharing your valuable insight, suggestions and expertise.
UIA Member Spotlight
Image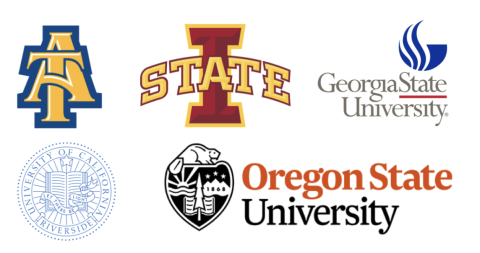 This month, we're proud to share how our UIA members are making big moves within their institutions and across the network.
Over at NC A&T, UIA Liaison Dr. Dawn Nail was recently named the Interim Associate Vice Provost for Enrollment Management and Head of Undergraduate Admissions.
Dr. Jennifer Brown, UIA Liaison at UCR, was recently named the new Provost at Cal Poly Pomona.
GSU UIA Fellow alum Dr. Zhewei Gregory is now the Managing Director of Research Development & Philanthropy at the National Student Clearinghouse.
Brenna Gomez, UIA Fellow at Oregon State, will soon transition to a new role as Director of Career Integration in the Career Development Center at Oregon State.
GSU Fellow Dr. Shelby Rogers accepted a new position with the State Collaborative on Reforming Education (SCORE) as the Senior Director for Postsecondary Innovation.
Sebastian Speers, Iowa State UIA Fellow, will soon be the Student Success Services and Data Specialist in the Iowa State College of Agriculture and Life Sciences.
Featured Fellow
Image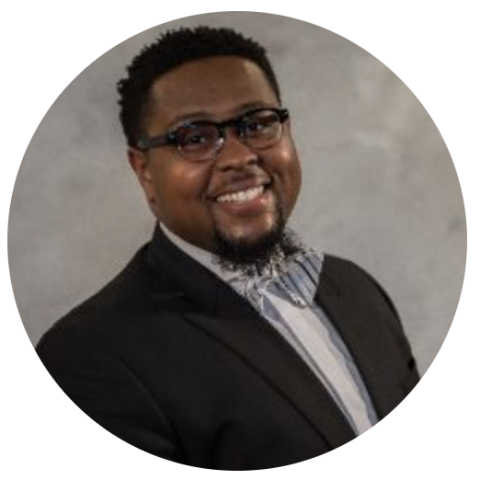 Since April 2020, Shelby has served as a UIA Fellow and Project Director at Georgia State University. Shelby's research has focused on Black epistemologies and leadership and student success at Historically Black Colleges and Universities, and he is committed to providing support and improving educational outcomes for first-generation, low-income students, and students of color.  Shelby has provided leadership and administrative support to various divisions within higher education, including auxiliary services, academic affairs, student support services, and institutional research and effectiveness.
We recently asked Shelby, "What is one of the most valuable things you have learned during your time as a fellow?" Here's what he had to say:
"As a fellow, I have learned that student success is not a static process that involves merely reacting to outcome metrics but an iterative process requiring a collaborative and coordinated effort from all university stakeholders.  To engage in equity-based student success requires scaling evidence-based practices across institutions and having vulnerable conversations, especially with those from underserved and low-income backgrounds: I have seen that through storytelling, story sharing, and high touch practices, students and institutions can be transformed in ways that have an exceedingly positive impact on our society, our nation, and our world."
Learn with Us
Must Reads
We know your time is limited. That's why each issue, we'll choose THE BEST things we watched, listened to, or read.
Key Events in Black Higher Education, The Journal of Black in Higher Education
Racial Equity on College Campuses: Connecting Research and Practice, edited by Royel M. Johnson, Uju Anya, and Liliana M. Garces
How to Lead by Empowering Others: Lauren Collins & France Frei, IDEO Creative Confidence Podcast
Who's 'Black Enough' for Reparations?, NPR Code Switch Podcast
Begin Again: James Baldwin's America and Its Urgent Lessons for Our Own, by Eddie S. Glaude Jr.
Events to Put on Your Radar
March 5 - 7, 2022
ACE Annual Meeting
San Diego, CA
Deadline to register: February 11, 2022
March 7 - 10, 2022
SXSW EDU Conference & Festival
Austin, TX
Deadline to register: January 13, 2022
March 17 - 19, 2022
AAC&U Conference on Diversity, Equity & Student Success
New Orleans, LA
Deadline to register: February 23, 2022 
March 19 - 23, 2022
NASPA Annual Conference
Baltimore, MD
Deadline to register: February 18, 2022
April 4 - 6, 2022
ASU + GSV Summit
San Diego, CA
Deadline to register: April 3, 2022
Stuff We Love
"We are here to fight for education for our students and to seek the truth. And that requires confidence we can do this – not I, but we can do this."