An important aspect of my job is recognizing shared problems and bringing people together to solve them.
One shared challenge I consistently see that needs the collective wisdom and effort of people across higher education is leadership transitions. We need a strategy guide or playbook for institutions going through a leadership transition that will help campuses maintain momentum or, at the very least, not lose progress in the inevitable reorganization and reorientation that comes with a new president or chancellor.
What should boards focus on to ensure the campus doesn't just hit the pause button while they wait for a new leader to set a different vision?
How do we provide cover and maintain momentum for important internal student success initiatives that are halfway to their goal?
How do we establish an institutional long view for student success improvement that doesn't get caught in the swirl of changing administrative priorities?
Transition is an inevitability and it's happening more frequently throughout higher education. Rather than treating transition as an isolated experience facing individual institutions, we should see them as shared challenges in need of a shared solution, harnessing lessons learned across the sector. We should invite expertise across leadership, governance, boards, innovation, and student success to join forces and craft a compendium of knowledge that supports institutions navigating transitions. And once we develop a university leadership transition strategy (including case studies of what not to do and examples of excellence), we should create similar guidance for other administrative roles, because transition throughout the university can too often be an obstacle to innovation.
Transition is a normal part of higher education. It's time we recognize the collective need for a more strategic approach to something that impacts every institution. If we work together, we stand a far better chance of seamlessly navigating leadership changes and delivering on the promise of higher education for all our students.
Network Highlights
Here's the latest scoop on what's new with the UIA family:
Featured Fellow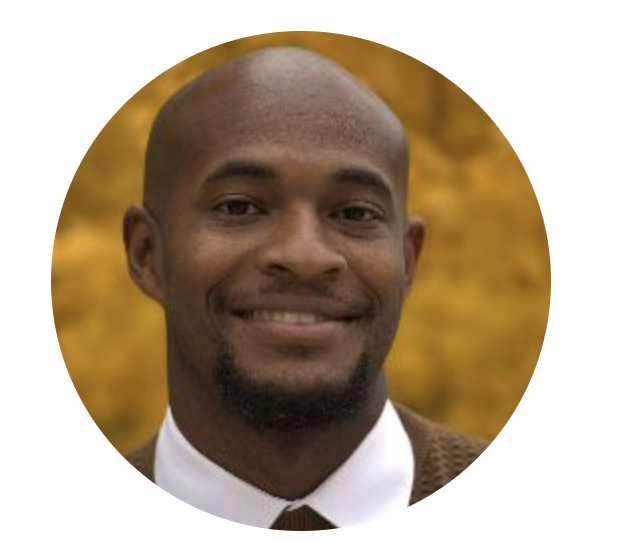 Dr. Kevin Graham
University of California, Riverside
At the age of 12, Kevin departed Georgetown, Guyana in South America with his mother and two sisters and migrated to Brooklyn, NY. Kevin set his intentions on creating a life for himself beyond the walls of his family's one-bedroom apartment. He credits his mother and grandparents with instilling urgency in him about seizing the opportunity to learn and grow educationally.
Kevin credits much of his educational success to the guidance of program administrators from Upward Bound, iMentor, and the Arthur O. Eve Higher Education Opportunity program. Having navigated the complexities of class, race, and immigration status, Kevin's career goals align with his desire to help the underserved populations. A champion of others, Kevin centers his work on imparting individuals with the knowledge base and skillset to help them achieve personal success and socio-economic mobility. This desire led Kevin to his undergraduate major in social work, master's studies in human resource management at Nazareth College and his doctoral education at the University of Rochester where he earned a Ph.D. in Higher Education Administration.
In his role as the UIA Fellow at UC - Riverside, Kevin leads a portfolio of initiatives and grants that are designed to positively impact first-generation and underrepresented students' time to degree completion, sense of belonging, and employability. Kevin's scholarship and praxis are focused on student success, undocumented, DACA, and underrepresented students' experiences and the educational approaches that can ensure their holistic development and academic success.
Learn with Us
Must-Reads
We know your time is limited. That's why each issue, we'll choose THE BEST things we watched, listened to, or read.
Events to Put on Your Radar
June 7 - 8, 2022: Horizons JFF National Summit, New Orleans (Deadline to register: May 6, 2022)
June 26 - 29, 2022: NASPA Conferences on Student Success in Higher Education, Baltimore, MD (Deadline to register early: June 6, 2022)
July 17 - 20, 2022: ASHE Annual Conference, Boston (Deadline to register early: May 5, 2022)
September 12 - 14, 2022: NCAN Conference, Atlanta (Deadline to register early: July 15, 2022)
September 16 - 18, 2022: #RealCollege Annual Convening, Camden, NJ (Deadline to register early: July 25, 2022)
October 23 - 26, 2022: NACADA Annual Conference, Portland, OR (Deadline to register early: September 8, 2022)
November 6 - 8, 2022: APLU Annual Meeting, Denver, CO (Deadline to register: not yet available)
Stuff We Love
Five things we've loved this month:
"A lot of strategies for me get shaped by conversations with other presidents. They've already been through it, so I can learn from them."