With a new academic year fast approaching, higher education leaders have a lot on their plates. At the University Innovation Alliance (UIA), we know just how challenging new beginnings can be under normal circumstances – and during the past two-plus years, circumstances have been far from normal. We're always speaking with presidents, chancellors, and other higher ed leaders, and through the Innovating Together Podcast, we bring you those conversations. Following is another collection of leadership wisdom excerpted from the UIA's podcast, shared by people who have experienced and risen above some of the challenges that you might face this year.

COVID and Campus Safety
Everyone is tired of pandemic life, and far too many want to believe the threat of COVID is behind us. Sadly, the virus still poses health risks to our communities. From over two years of podcasts discussing institutional responses to COVID, here are just a few leader perspectives.


The Human Factor
Computer pioneer Grace Hopper once said, "You manage things; you lead people." College and university leadership is a transactional job – leaders have to interact with the people they lead. Even if you already have great people skills, it's always helpful to learn about the best practices of other leaders.
Learning How to Lead
We've spoken with leaders in many different places along their leadership journey. They've included people new to the position and still finding their way; and people serving as interim leaders until the institution hires a long-term replacement. Here's just a small sampling of the wisdom we've heard.
Be Ready for the Students
Ultimately, colleges and universities exist because of the people who come for the purpose of learning. Whether you interact daily or occasionally with the student body at your institution, serving them should always be among your highest priorities.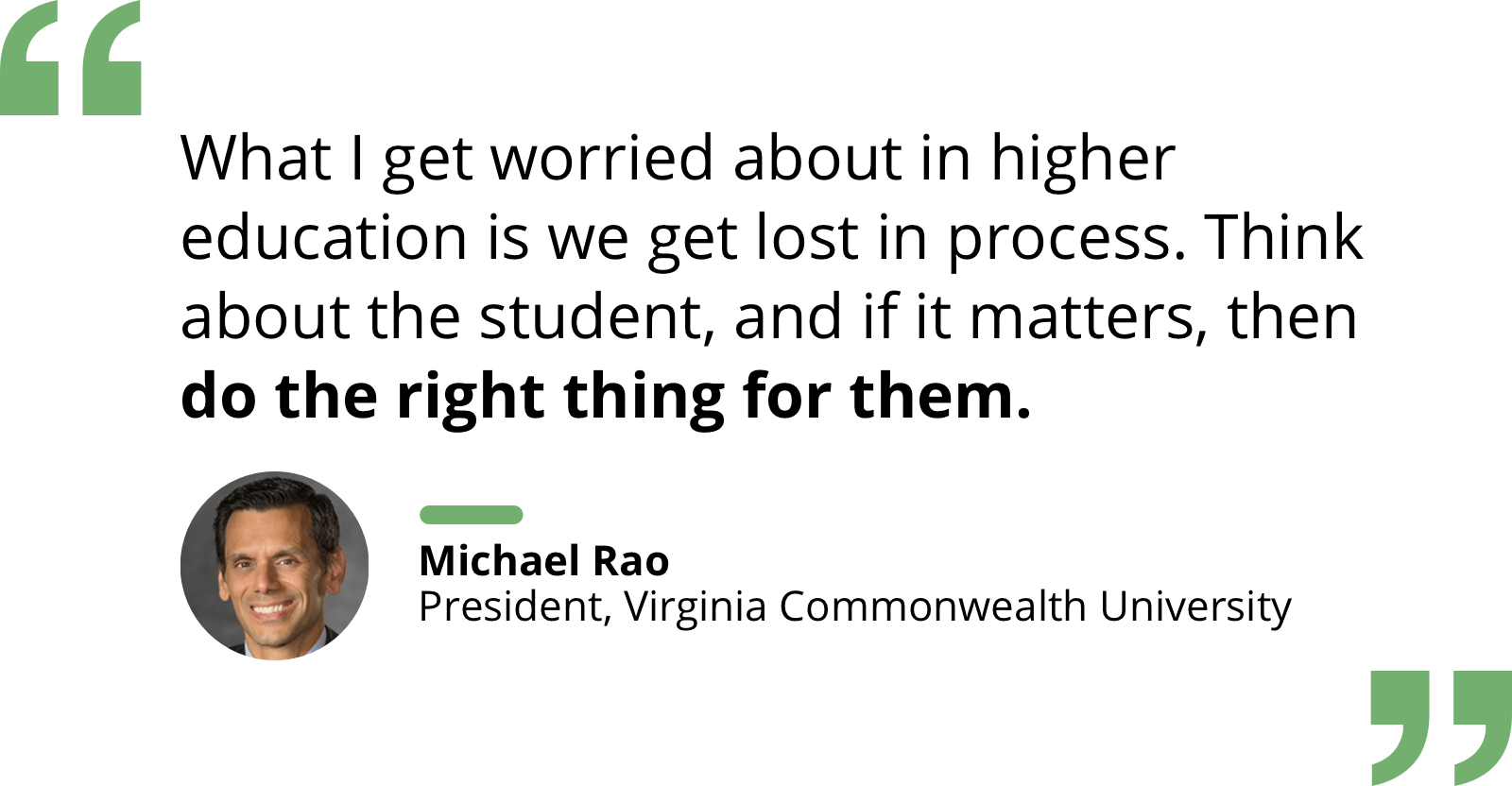 Note: The interviews cited in this blog were drawn from the Weekly Wisdom and Scholarship to Practice Series originally aired between May 4, 2020 and May 2, 2022 as part of the University Innovation Alliance's Innovating Together Podcast, created in partnership with Inside Higher Ed. We invite you to read Leadership Advice to Start the New Academic Year, the first blog in this series.