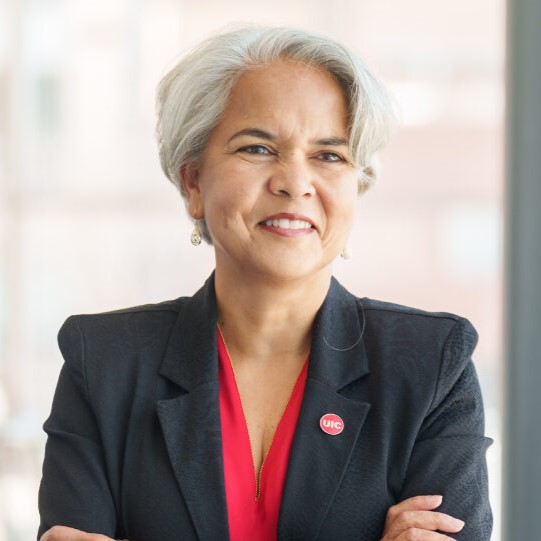 Marie Lynn Miranda
Chancellor
UIC is led by Chancellor Marie Lynn Miranda, a leader in geospatial health informatics. Her appointment was formally approved on Nov. 17, 2022, by the University of Illinois System Board of Trustees. She officially assumed the role on July 5, 2023.
Before joining UIC, Miranda previously served as provost of the University of Notre Dame through 2021 and was a faculty member in its applied and computational mathematics and statistics department. She brings a wide range of other leadership experience at Rice University, the University of Michigan and Duke University.
She is also director of the Children's Environmental Health Initiative, a research, education and outreach organization committed to fostering environments where all people can prosper.
She is a Phi Beta Kappa, summa cum laude graduate of Duke University, where she earned a bachelor's in mathematics and economics and was named a Truman Scholar. She has a PhD and master's from Harvard University, where she held a National Science Foundation Graduate Research Fellowship. Miranda is a fellow of the American Association for the Advancement of Science.
As UIC's chancellor, Miranda heads Chicago's largest university with 16 academic colleges and one of the nation's largest medical schools.