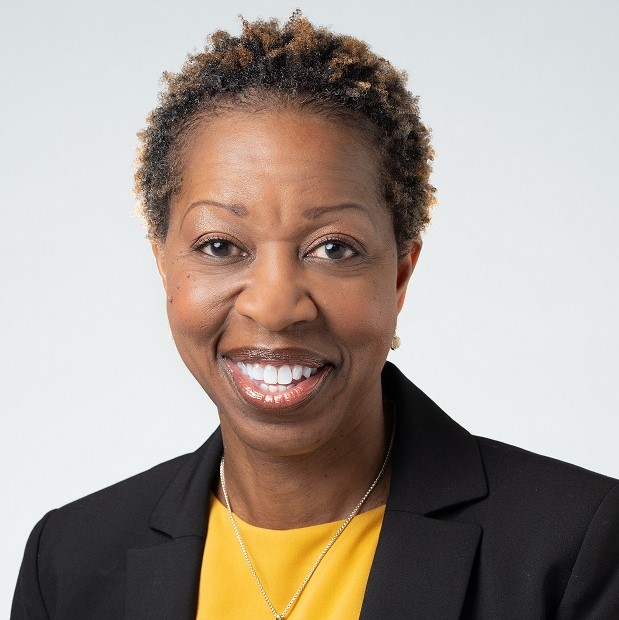 Valerie Sheares Ashby
President
Valerie Sheares Ashby was appointed to the presidency of UMBC on August 1, 2022. She is the first woman to serve in this role.
Sheares Ashby previously served as dean of Duke University's Trinity College of Arts & Sciences. In this role since 2015, she led a 700-person faculty spanning nearly 40 departments and programs in rethinking what it means to deliver a world-class liberal arts education while navigating a pandemic and consistently promoting diversity and inclusion as a means of achieving excellence in both teaching and research.
Sheares Ashby came to Duke from UNC, where she served on the faculty since 2003 and chaired the chemistry department from 2012 to 2015. In her role as department chair, she was instrumental in UNC's collaboration with UMBC to launch the Chancellor's Science Scholars Program, among the earliest Meyerhoff Scholars replication pilots at an R1 institution. She began her academic career at Iowa State University as an assistant professor in 1996, and was promoted to associate professor in 2002. While at Iowa State, Sheares Ashby was a mentor for the Iowa State University Program for Women in Science & Engineering, a summer research program for undergraduate and high school students.
As a researcher, Sheares Ashby has focused on synthetic polymer chemistry with an emphasis on designing and synthesizing materials for biomedical applications such as X-ray contrast agents and drug delivery materials. She is the recipient of the National Science Foundation Career Development Award, DuPont Young Faculty Award, and 3M Young Faculty Award, as well as numerous teaching awards.
She received her B.A. and Ph.D degrees in chemistry from the University of North Carolina at Chapel Hill (UNC) and completed postdoctoral research at Universitat Mainz in Germany as a National Science Foundation Postdoctoral Fellow and NATO Postdoctoral Fellow.