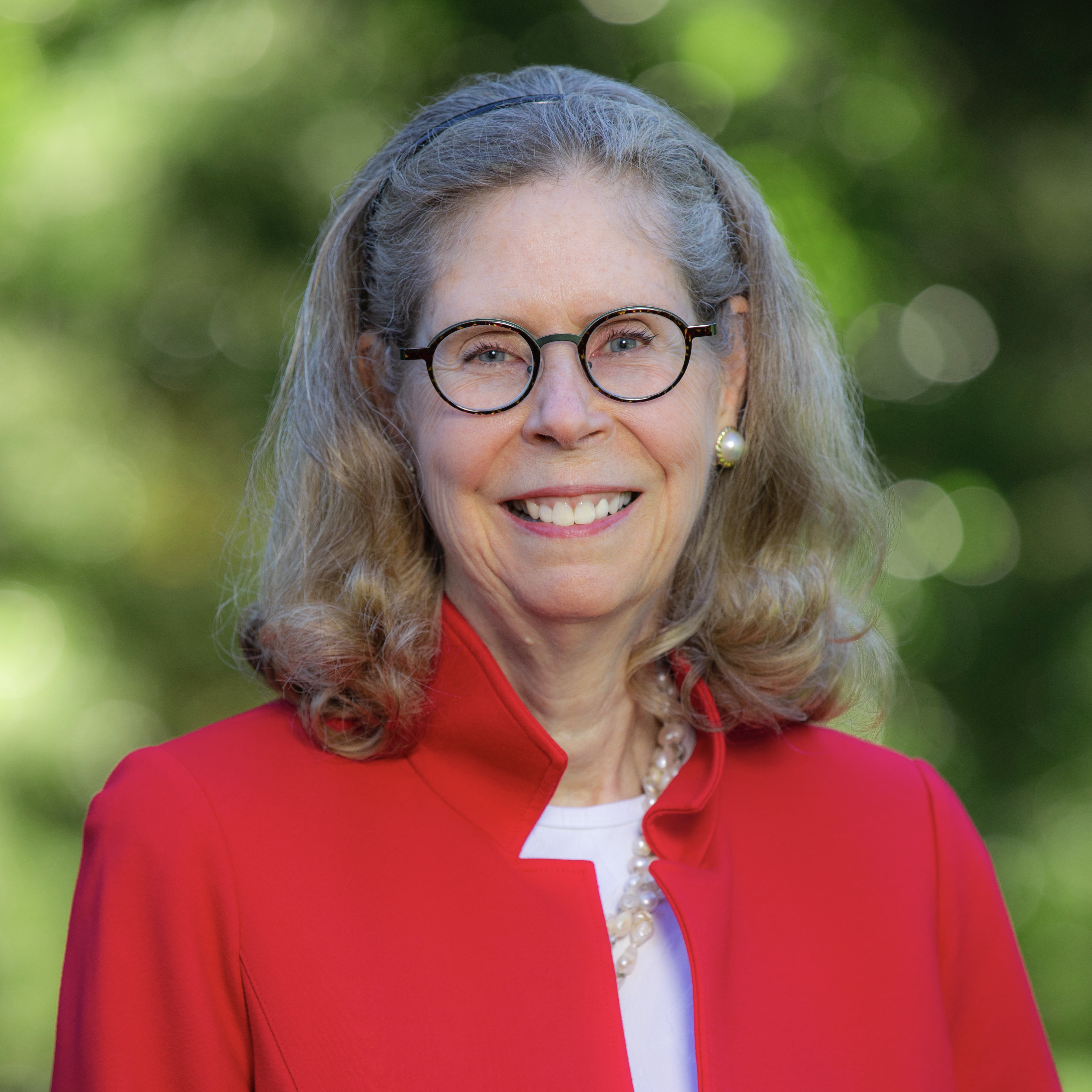 Wendy Wintersteen
President
Dr. Wendy Wintersteen was selected Oct. 23, 2017, to serve as Iowa State University's 16th president. She will assume the office Nov. 20 and will be the first woman president in the university's history.
Since 2006, Dr. Wintersteen has been dean of the College of Agriculture and Life Sciences and the director of the Iowa Agriculture and Home Economics Experiment Station at Iowa State University. She is also the holder of the university's first endowed deanship. During her tenure, the College of Agriculture and Life Sciences has been ranked in the top 10 in the world (Quacquarelli Symonds ratings); experienced record enrollment growth (third largest in the nation); established innovative teaching partnerships, including the Global Resource Systems interdisciplinary major; expanded student opportunities in entrepreneurship through the Agriculture Entrepreneurship Initiative; enhanced diversity and inclusion efforts; raised nearly $250 million in private support; and completed several major building projects.
Dr. Wintersteen's career at Iowa State spans nearly 40 years, beginning as an extension specialist in integrated pest management. After completing her doctorate, she served as a professor of entomology with a brief stint in Washington D.C., and then assumed a number of administrative roles in extension and the College of Agriculture and Life Sciences.
Dr. Wintersteen represents Iowa State University on many state, national and international boards. She currently serves as president of the Charles Valentine Riley Memorial Foundation, which has worked in support of greater funding for food, agricultural and natural resources research through a unified message to meet global challenges of a growing population, limited arable land, climate change and new pest and disease pressures. In 2013, she was appointed by U.S. Secretary of Agriculture Tom Vilsack to the board of directors of the U.S.-Israel Binational Agricultural Research and Development Fund. Her past service includes terms on the boards of the Farm Foundation and the Council for Agricultural Science and Technology. Wintersteen also serves as past chair of the Administrative Heads Section of the Association of Public and Land-grant Universities' Board on Agriculture Assembly. She was the 2016 recipient of the Carl F. Hertz Distinguished Service to Agriculture Award from the American Society of Farm Managers and Rural Appraisers.
Dr. Wintersteen earned a bachelor's of science degree in agriculture from Kansas State University and her Ph.D. in entomology from Iowa State University. In 2007 she was honored as a Kansas State University Alumni Fellow for professional accomplishments and distinguished service.