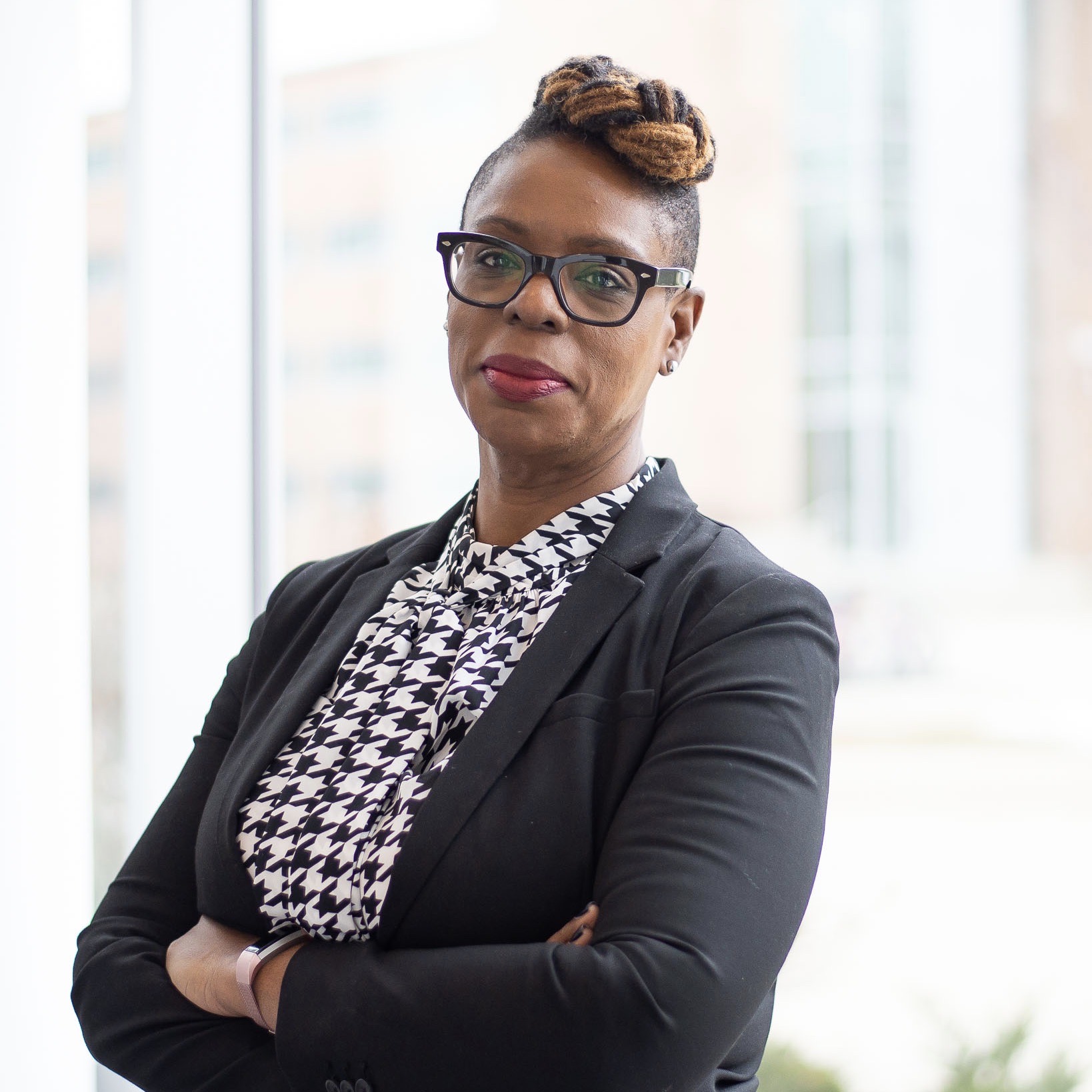 Genyne L. Royal
Assistant Vice President for Diversity, Equity, Inclusion and Belonging and the Director the Neighborhood Student Success Collaborative
Dr. Genyne L. Royal is a dedicated professional with over 20 years of experience in the field of higher education as a scholar/practitioner in student learning and development, academic resilience, and student success.  She currently serves as the Assistant Vice President for Diversity, Equity, and Belonging, and the Director of the Neighborhood Student Success Collaborative (NSSC), at Michigan State University.
Dr. Royal's research explores how practitioners can develop academic skill and behaviors that support students in their ability to persist, and how colleagues can create and sustain holistic environments that support these students in the postsecondary environment. Her work focuses on underserved, underrepresented, and racial and ethnic marginalized student populations. She engages this work, both in the United States and internationally.
As an experienced administrator, Dr. Royal has worked with colleagues across various campuses on issues associated with university governance and organizational structure; budgeting/budget reallocation; campus climates exploring the experiences and perceptions in relation to diversity and inclusion; as well as the general aspirational direction of several higher education institutions. She has profound abilities in strategic planning, program/institutional assessment and staff/department development.
Dr. Royal is a fervent professor and presenter. She is a gifted orator, with an innate ability to integrate theory to practice for colleagues and students alike. Dr. Royal has facilitated learning opportunities on both the graduate and undergraduate levels, and she has also been invited to develop students through various leadership, and orientation programs. Nationally, Genyne has presented on various subjects associated with diversity and inclusion, student success, student support, the development of the learning environment and institutional/organizational structure for student success, just to highlight a few areas of her intellectual and professional domains.
Genyne is a career higher educational professional, with many years of affiliation with national organizations, such as the National Association of Student Affairs Professionals (NASAP) and the Association for the Study of Higher Education (ASHE), and has actively engaged with leadership in professional organizations the National Association of Student Personnel Administrators (NASPA) where she has also worked with the development of aspiring and new professionals in the field through various organizations, both formally and informally. She also currently serves as a member of the Student Affairs and Affiliated Professionals Advisory Board for NCORE.
Dr. Genyne L. Royal is a graduate of Texas A&M University, where she earned her Ph.D. in higher education administration; a Master's degree from North Carolina A&T State University in counseling, and a Bachelor's degree in vocal music from Shaw University, in Raleigh, North Carolina. She is a native of Philadelphia, Pennsylvania.