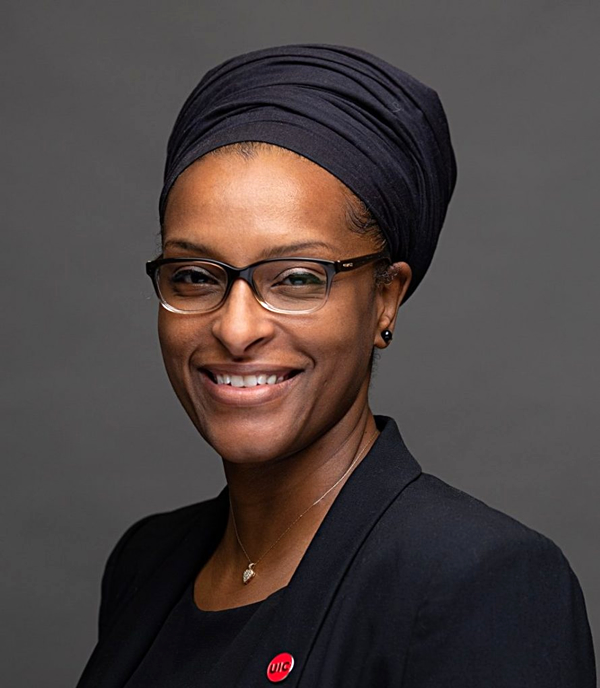 Aisha El-Amin
Associate Vice Chancellor for Equity and Belonging
Dr. Aisha El-Amin leads a dynamic team of 11 units who cultivate the sense of belonging and academic success of UIC's beautifully diverse student body. She ​has served in a variety of leadership roles at UIC including Associate Provost &​Chief of Staff, Associate Dean of Students, and Associate Vice Chancellor for ​Equity and Belonging.
Dr. El-Amin is a UIC alumni, and holds a PhD in ​Policy Studies of Urban Education. As a servant-leader and a US Army Veteran, ​Dr. El-Amin has received numerous accolades both internal and external to UIC. ​These awards most recently include the:
2022 UIC Chancellor's Committee on the ​Status of Blacks History Makers Award,
2020 Chancellor's Academic Professional​ Award (CAPE),
Zeta Phi Beta Sorority Inc. 2022 Community Leader of the Year ​Award.
Dr. El-Amin believes in honest communication, that smiles are ​infectious, every problem has a solution and an organization's greatest resource are its people.